A moreish and decadent chocolate butter cake, topped with a chocolate custard frosting… Apt for any celebration!
Pin
I think I will start with a bit of personal news. 😀 Weekend was quite relaxed with a staycation in a beach resort, after a really long time. HD and the girls enjoyed themselves in the pool while I took time for myself by lazily being on bed with a book along. The surroundings were beautiful since they had an amazing beach, but it was so cold that I couldn't stay out as much as I would have loved to. It is finally starting to get cold, but unfortunately it is blowing most of the time and I can't stand the itching that dry skin can give. I am not so fond of slathering myself with a lot of creams all the time, but now I have no other option.
Another highlight was meeting up with an old friend, who was with us till grade 8. I had met her last when she had her girl, around 12 years back. I had two other schoolmates join me and we had a lovely time. Meeting school friends makes you feel that you still have that child inside you. We had some coffee, a lot of giggles and then walking down that precious memory lane… Alhamdulillah for good times always… I have been in touch more with my school friends that with college mates. My best friends also belong to that era of my life. I always feel that as you get older, you value your friendships more and keep them close, especially those with whom you can be yourself and won't be judged… 🙂
Pin
I can't believe that we are almost closing on the end of this year's Bakeathon. How fast did time go?Usually with all Bakeathons I have participated, I have made sure I had all my posts ready in time and this time was no different too. This was a cake I had put into my schedule while I had done the all-chocolate theme. However, somehow my clicks never worked out. Even though I shot in natural light, it was almost sunset time and I had badly blurry images. Surprisingly, the same thing happened two times after that as well, as if this cake wasn't supposed to be a part of the blog anytime soon. 😀 Finally, one day I baked the cake a little earlier, took clicks on time and saved it up for it to appear in this Bakeathon, hehe…
Do you have a favorite chocolate cake? It is very difficult for me, just like brownies. I have a lot of brownie recipes on the blog but ask me my favorite, and I will stutter. Same thing happens with chocolate cakes. Whether it is this one-bowl cake (which can be my favorite just because of its easiness to make! :D), this one with buttermilk, the eggless version or the vegan version, I don't want to play favoritism. These are not the only chocolate bakes – there are so many combinations and permutations that I have already tried, which I don't want to link in here and make this page totally bulky! Hehe…
Pin
Usually chocolate cakes with oil is said to be more moist than those with butter. Actually, that thought was cemented when I had made this dark chocolate cake, which has an amazingly fudge-like texture thanks to the use of chocolate and butter. However, when I saw this recipe in a tiny book that I have called "Bake Yourself Happy" – I had baked the Welsh Harvest Cake from that book – , I had to try it. The name to this cake in the book is "Chocolate Birthday Cake". Who wouldn't like such a decadent cake for their birthday? Hehe…
The recipe is very straightforward. The butter and sugar is beaten till fluffy. The eggs are then beaten in, the dry ingredients sifted and then folded in with the milk. You may use buttermilk instead of the milk. I have baked the cake in a disposable star shaped cake case, but usually I bake them in my regular 9 inch pan.  The frosting in the actual recipe was a buttercream frosting, which I replaced it with a chocolate custard frosting, just to reduce the amount of butter used. Hehe… It beautifully complimented the moist cake. Each time I have baked this cake, it has taken hardly any time to dispappear, and it hadn't been different this time too. It is definitely any chocolate lover's dream cake!
Pin
Chocolate Butter Cake
Ingredients
150

gm butter

softened

150

gm brown sugar

3

large eggs

room temperature

225

gm flour

50

gm cocoa powder

2

tsp

baking powder

1/2

tsp

baking soda

1/4

tsp

salt

3/4

cup

milk

FOR TOPPING:

1/4

cup

corn flour

1/4

cup

milk

2

tbsp

sugar

Pinch

of salt

2

tsp

vanilla extract
Instructions
Preheat oven to 180 degrees. Grease and flour a 9 inch pan.

Sieve together ingredients from flour to salt and set aside.

Beat butter and sugar till soft and fluffy. Add one egg at a time and beat till incorporated. Add the vanilla and beat.

Add half the flour and half the milk. Beat briefly.

Add the remaining flour and milk and beat till all moist.

Pour into prepared pan and bake for 30-40 minutes till skewer comes out clean.

Cool in pan for 10 minutes before flipping onto cooling rack to cool completely.

To prepare the topping, whisk the ingredients and cook on low flame till slightly thickened. Spread on top of the cake once cooled.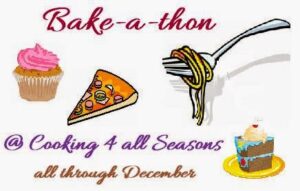 Pin
You are invited to the Inlinkz link party!