A nutty blondie spiked with brown butter, macademia nuts and butterscotch chips…
Pin
I can't believe that I am almost at the end of the posts for the Bakeathon. I signed it up with so much enthusiasm and without much thought of having family at home all throughut the time. Towards the end, I really struggled to keep up with making and posting the recipes for this series. Moreover, unlike other years, this year has 14 days of combined Monday-Wednesday-Friday, which means that I had to do an extra post to get through. However, Alhamdulillah, I am glad that I have a very happening month on this blog, since from the beginning of the year, even though I left work, I have been extremely busy that feeding the blog on a regular basis has been a really difficult task.
While looking back, 2021 is easily the year when I have posted the minimal number for recipes, when compared to all the years ever since I started blogging in 2013. It just means that the prorities of life has changed on a constant basis but I am glad that I have always kept my blog as one of my priorities and despite my ying-yang mood with baking and cooking, I have still managed to try new recipes and have posts on the blog on a decently regular basis. I don't know what I have in store for 2022, but I am still hoping that I continue to keep trying new recipes and keep up my posting pace as well…
Pin
Brownies are always my go-to bakes when I want to take something for friends. Well, who doesn't love brownies? However, I have started accepting the fact that not everyone likes chocolate and prefer a different colored bake than brown. In fact, it was my girls who really emphasised on this fact. Hehe… So nowadays I prefer baking blondies when it comes to taking along – like these eggless ones and this one which uses cookie butter, even though we enjoy them at home as well – like these basic ones and then my favorite. Ever since I tried brown butter in this skillet cookie, I have been toying with the idea of using it for blondies and finally I got to make it…
Brown butter just makes everything better. Melted butter is one thing, but browning butter adds a different dimension of nuttiness to your blondies. I adapted the recipe from here and with minor changes and browning the butter, these blondies were mind blowing. This is basically a double butterscotch blondie, since the browned butter plus the butterscotch chips gives all the butterscotch flavor you need, along with the brown sugar. The macademia nuts are like the gem in the crown, totally complementing the butterscotch flavor. Do keep the macademia, but if you don't want to use butterscotch chips, you may replace it with chocolate chip or even white chocolate chip. I urge you to try it if you have some time in hand and are in an adventourous mood for baking…
Pin
Butterscotch Macademia Blondies | Brown Butter Blondies
Ingredients
150

gm

butter

3/4

cup

brown sugar

1

large

egg

2

tsp

vanilla extract

1 1/2

cup

all purpose flour

3/4

tsp

salt

1/2

tsp

baking powder

1/4

tsp

baking soda

1/2

cup

butterscotch chips

1/2

cup

macademia nuts
Instructions
First step is to make the brown butter. Melt the butter in a saucepan on a low flame till the butter becomes brownish and gives a slighly burned taste. Allow it to cool completely.

Preheat oven to 180 degrees. Line an 8 inch square pan with parchment paper and grease well.

In a bowl, whisk together the melted brown butter, brown sugar, egg and vanilla till nicely whipped.

Sift in the flour, salt, baking powder and baking soda. Add the chips and nuts and fold in the batter completely. It will be thick.

Spread onto the prepared pan and bake for 25 minutes or till the top looks set.

Allow to cool completely before slicing and serving.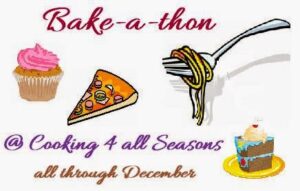 Pin