Pin
Back to back recipes that I baked for distribution… 🙂 I have a very small circle of best friends. One used to be in Muscat – I have written about her a few times on the blog, and is now back home settled into her life. As this post goes live, she is back in Muscat for a couple of weeks, but I won't be able to go see her. 🙁 The other one stays 20 minutes drive from my place. Still the hassles of meeting up is real. She struggles with her girls, I with my busy schedule. But once in a while, I do put my hair down and just jump at her place. We both have been together since grade 7, and we are diagonally opposite to each other in every way. I really mean it. We keep getting asked how we have stayed friends all these years and we don't have an answer to that question. It is a clear case of "opposites attract". 🙂 Each time I go to her place, all she needs is brownies. So this time, while I was going, I wanted to try a different recipe.
After posting the Fudge Brownies, I wasn't wanting to post another brownie recipe for this Bakeathon 2018. But believe me, I didn't want to bake one more chocolate recipe and hence decided to settle with this. Hehe… This recipe is adapted from "100 Best Delicious Chocolate". I wondered why it is called "Sticky Brownie". After baking the brownie and testing the consistency, I figured out that it had a sticky top portion. I feel it's likely due to the melting of sugar and the golden syrup into the butter-chocolate mixture. I have no clue. I tried googling and I found just one similar recipe, which didn't have any explanation for the same. The recipes is very similar to the Fudge Brownies, but texture wise, this one is less fudge like. Still, it was delicious and had a lovely bite. My friend did enjoy it – hopefully. We as usual ended up eating the crusts and marveling at how good these were. 😀 Off to the recipe…
Pin
Sticky Chocolate Brownies
Ingredients
80

gm butter

125

gm plain chocolate

75

gm brown sugar

75

gm white sugar

1

tbsp

golden syrup

2

eggs

room temperature

1

tsp

vanilla extract

100

gm plain flour

2

tbsp

cocoa powder

1/2

tsp

baking powder

1/4

tsp

salt
Instructions
Melt the butter, chocolate, sugars and golden syrup till smooth. Allow to cool

Preheat oven to 180 degrees. Grease and flour an 8 inch square pan well.

Beat eggs and vanilla till doubled in volume. Beat in the chocolate mixture.

Seive the dry ingredients into the wet mixture and fold in till completely moist.

Pour into prepared pan and bake for 25 minutes.

Cool in pan completely before slicing and serving.
Linking this up to Valli's Bake-a-Thon 2018 event…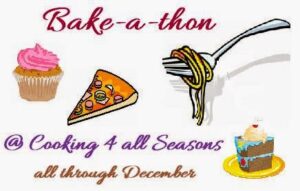 Pin
Loading InLinkz ...