Pin
All the recipes that you have seen in the Bakeathon this month have either been made to treat my cousins, give to friends or colleagues, for my girls… In short, it was always for distribution. Don't you think it is unfair if I don't treat myself to something chocolaty when I have baked so much for everybody else? 😉
Here comes in the Flourless Chocolate Cake, that will serve only one. Yes, only one person, and that was me. I can't explain the process of how I had to sneak bake this and eat this in between a weekend cooking mess in the kitchen. Especially, chocolate has this nasty habit of leaving off its aroma as it bakes. So my sniffy Azza kept coming in and peeping into the oven – I didn't turn the lights on! – "Ummi, is something baking?" And I would just do my "Mr. Bean" style gestures. I hope you get what I mean… 😀
Pin
This cake is basically made with eggs, melted chocolate, butter, a little cocoa powder and flavoring. The fluffiness of the cake comes from beating the egg whites till stiff. I didn't beat too much since I didn't want to invite any attention into the kitchen. The batter comes together fairly quickly and since this is a small cake, it doesn't need too much baking time. I felt I did bake it a little over but it really doesn't matter!
I topped it with some kiwi slices, that was a part of my fruit allowance. I wish I could top with some whipped cream or even sweetened yogurt. 😀 But nevertheless, it was such a bliss to sit and eat this all by myself. HD had gone for the Jumuah prayers, the girls were busy with their showering and it was just "main aur meri tanhayi" (me and my loneliness) – ahem ahem! I stretched my legs on the couch, and enjoyed each and every spoonful of this blissful dessert. I even got time to wash the bowl and nobody had an inkling of what I ate without sharing! That is called victory! Hehe… Of course, the next agenda is baking a full flourless cake that we all can eat, but that's for later, InShaAllah… Off to this simple recipe… 🙂
Pin
Flourless Chocolate Cake for One | Sugar Free
Ingredients
30

gm Lindt 90 percent.

10

gm butter

1

egg

1

egg white

1

tbsp

cocoa powder

1/8

tsp

baking powder

1

tsp

stevia

A pinch of salt
Instructions
Preheat oven to 160 degrees. Keep a small baking pan ready.

Melt the chocolate and butter in the microwave. Cool slightly.

Beat in the egg, cocoa powder, baking powder, stevia and salt.

In a  clean bowl, whisk the egg white till fluffy and stiff. Fold into the chocolate batter. Pour into the pan.

Bake for 15 minutes. Cool slightly. Serve with fruits.
Linking this up to Valli's Bake-a-Thon 2018 event…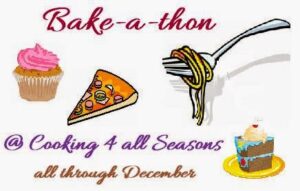 Pin
Loading InLinkz ...