Pin
One of the ideas I had for this year's Bake-a-thon was to bake with a gluten-free flour. When you aren't known for any food allergies, then the ingredients usually associated with allergens will be a regular part of our cooking and hence the other adjustments are rarely tested. There are very few gluten free recipes on the blog, and I would like to experiment more on them. However, with the way taste-buds are varying within my folks, I prefer not to experiment too much these days. Most of the time, even with little portions I struggle to finish them. 🙁
I had mentioned in the vanilla muffins post that those muffins were baked to compensate for the adult flavor muffins I had baked earlier. These were the muffins in question. I have always been intrigued by how chickpea flour or besan would taste in a sweet bake. After bookmarking this recipe and then consequently having an overripe banana sealed the doubt in my mind. Besan, as we like to call chickpea flour, is always for pakodas or wrapping deep fried goodies like the batata vadas. There are many innovative savory recipes in Indian cuisine in which this flour is used and I am yet to try. So when I chanced up this recipe, it was a pleasant change from that thought process.
Pin
Chickpea flour has a very earthy after tone, so I wasn't sure how this bake would turn out to be. I ended up halving the recipe and making small muffins that fitted the mouth in three equal bites. 😉 As expected, the girls thought it had a very "mann" like taste – mann is sand in Malayalam, which I get what they meant. HD wasn't really keen on these muffins. 🙁 However, B seemed to like them with his tea. He is someone who normally never says negative about my trials. Maybe, he is being diplomatic. After seeing HD's reaction, I immediately ate one muffin. I actually wondered why he felt so averse towards it.
I felt the earthy taste of the flour really went well with the flavor of the bananas. Maybe next time, I may roast the flour slightly for a more cooked taste. This is one muffin where you have to stick to not "over-folding". I am sure you will have rock solid muffins that won't taste good. So just add, fold till just done and bake immediately – just don't fiddle around too much with the batter to ensure that you have edible muffins. If you are in a mood for a change, then do try this… It may not be well received, but I surely did love them!
Pin
Gluten Free Banana Muffins | Using Chickpea Flour
Ingredients
3/4

cup

chickpea flour

besan

3/4

tsp

baking powder

A pinch of salt

1/4

tsp

cinnamon powder

2

medium eggs

1

large ripe banana

mashed

2

tbsp

brown sugar

2

tbsp

yogurt

1/4

cup

coconut oil
Instructions
Preheat oven to 180 degrees. Line a 6 muffin pan.

Sift together the chickpea flour, baking powder, salt and cinnamon and set aside.

Add the ingredients from eggs to oil in a bowl and whisk vigorously till well combined.

Add the sifted dry ingredients and fold in. DO NOT OVERFOLD! Divide equally into the muffin pan.

Bake for 15 to 20 minutes till skewer comes out clean.

Cool on wire rack and serve with coffee or tea!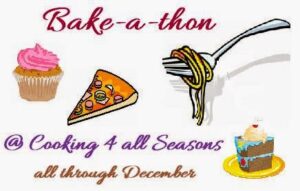 Pin
You are invited to the Inlinkz link party!