Pin
I had absolutely no plans to make this dish, whatsoever. It wasn't even in the initial or the second list. It sneaked its way into this Bake-a-thon! 😀 Like I mentioned earlier, I initially had decided that I would peep into my pins and word documents saved, so that I could try some of them and include them for this month's post. However, that wasn't to happen. I ended up baking more on what interested me during the last couple of months and thought would be interesting to my folks as well. This is one of them that got baked in due course.
Baked Sago Pudding is a South African pudding delicacy. It feel like a sago kheer, but in a dessert avatar. I discovered this recipe by accident during some casual browsing and then it just stuck to me. I love anything with sago pearls and this dessert was calling out my name. It also reminded me of the Queen of Pudding I had baked sometime back, due to the meringue topping. However, there is nothing complicated about the recipe. In fact, it is really simple…
Pin
I had used the small sago pearls in this dessert, and wish I had picked up the big ones. They would have literally shone through the whole pudding. Nevertheless, it wasn't much of a problem. The pudding is spiked by cinnamon, so if you aren't fond of this spice, you may replace it with vanilla. But I feel that cinnamon gives a lovely warmth to this pudding, making you feel like cuddling the ramekin.
This pudding also uses eggs, where the yolks are whisked into the cooked sago while the white is whipped and used as topping. It tastes delicious when you cut through the grilled sweet meringue into the mildly sweet sago custard with the cinnamon flavor. I urge that you should try this at least once. It sounds very simple but it tastes really amazing… Off to the recipe…
Pin
Baked Sago Pudding
Ingredients
3/4

cup

sago pearls

500

ml

milk

1

stick cinnamon

1/4

cup

sugar

A pinch of salt

25

gm butter

2

medium eggs

separated

2

tbsp

icing sugar
Instructions
Soak the sago pearls for 15 minutes. Wash well and drain.

Heat the milk with cinnamon, sugar and salt till heated. Add the drained sago pearls and cook till the pearls become translucent. The sauce may thicken a bit but if it doesn't, don't worry much.

Take the mixture off the stove and stir in the butter till melted. Allow it to cool slightly.

Whisk in the egg yolks till well combined. Keep whisking to avoid it from getting scrambled.

Preheat oven to 180 degrees. Keep 6 ramekins ready.

Whisk the egg whites in a clean bowl till glossy. Add the sugar and whisk till stiff.

Divide the sago mixture equally into the ramekins. Top with the egg white mixture.

Bake for 25 minutes. Allow to cool slightly. Serve warm.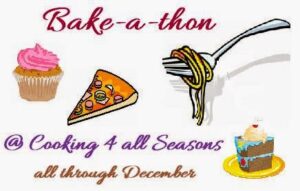 Pin
You are invited to the Inlinkz link party!