Pin
After ages, we had a long holiday the past week due to the National Day. I had already scheduled the Khameer and the Apple Scone so that I wouldn't miss out on the posting on the due dates. I had a lot of plans for the weekend. I had literally pushed my cousins into excitement so that I could have them along to go to Muscat. I have gone there two times already, however my trips have lasted less than 24 hours and I haven't been able to explore the beautiful places around it. This time, I really wanted to stay three days, relax and move around for some long drives, some mountain and farm sight seeing and in general, just be calm. A break from your own surroundings is usually a good way to rejuvenate, when you are constantly under stress. The trip was planned in such a way so that it wouldn't be a dent to the pocket but we would still have holiday. I somehow dragged HD into it as well and was really excited about the whole five days.
But then fate had its way and our plans got aborted. I use the word because I cried as much as I would have cried for a lost child I so much wanted. I was really looking forward to the break, from a change in atmosphere, for a change in air. But that wasn't to happen. After all, isn't Allah the best of planners? With a heavy heart, I let my cousins go their way with my vehicle and I sincerely hope they had a good time. I wouldn't say I had an enjoyable time. We got our small free times including a well spent morning with a bestie over cups of coffee, tea, food and lots of talking. We did see the fireworks on the National Day. But we still had our bad times and breakdowns, which I guess is a part of life when everything seems so unfair – which actually isn't the case. 🙂 We ended the holidays with a group barbecue to Khorfakkan, where I spent most of the time staring into the beach and standing on the sea shore, allowing the waves to hit my legs. I guess even that feels really good when you aren't expecting it. On a positive note, my parents are here for a short stay, so I am hoping to make the most of being with them, InShaAllah… 🙂
Pin
OK, so now let's come back to what this post is meant to be for. 😀 Sometimes I wonder why my blog misses basic recipes. Agreed that almost all recipes on the blog are simple and can be classified as basic, but there are always some posts that readers look for when they want to start to do something like baking. I feel I have everything else except basic baking recipes. So I decided, that it was time to include these Simple Vanilla Muffins as a part of my posts for this month's Bake-a-thon.
I have been making these vanilla muffins so many times but it took time to appear on the blog, mainly because I am usually not able to save them up for clicking. I found this recipe on a promo pack of a butter brand and immediately saved it up. Ever since, this has been our go-to muffin when the girls want to have something simple. The recipe comes together so easily and even though it has butter, it is melted and added, making it even more simple. These muffins are obviously those that you can bake for an immediate requirement like taking out for a beach picnic, or when you are hit with a craving for something sweet. 🙂
Pin
These muffins happened on the blog because I had baked another bunch of muffins for this Bake-a-thon, which wasn't enjoyed by the girls. I agree to them, it was more of a grown-up taste. Hehe… Azza was cross at me and then she suggested that we bake something that all of them can eat. That is when I realized that this recipe was waiting in my drafts to see light. We immediately got to baking. Rasha had gone to her madrassa so it was just me and her at home. She was really excited to do the beating and mixing. She waited till the baking was done and gulped down three even before the muffins were cooled. I had to literally save the three you see here so that I could have this post ready.
On another note, I always wonder how often do you involve the kids in cooking or baking. I basically feel lazy to involve them, mainly because I lack patience. I want things to be done quick, which surely the kids won't do. I feel the mess is more when they are around so I kind of shoo them away. HD implores not to do that and he tells me that it makes them lose their interest, which I do feel is true. I hope I can slowly change my attitude, since the girls do like to help me out, but seeing my grumpiness, usually withdraw from their mood. Hmm… it is high time I let them do things like baking… Off to this recipe…
Pin
Simple Vanilla Muffins
Ingredients
2

cups

all purpose flour

2/3

cup

sugar

2 1/2

tsp

baking powder

1/2

tsp

salt

2

large eggs

at room temperature

3/4

cup

milk

2

tsp

vanilla extract

120

gm butter

melted
Instructions
Preheat oven to 180 degrees. Line a 12 muffin pan.

Seive together the flour, sugar , baking powder and salt into a large bowl.

In another bowl whisk together the eggs, milk and vanilla extract.

Pour over the dry ingredients and start folding. When almost moist, pour over the melted better and whisk till the mixture is homogeneous.

Distribute equally into the muffin pan, filling upto 2/3.

Bake for 20-25 minutes or till a skewer comes out clean. Cool in pan for 5 minutes before transferring to a wire rack to cool completely.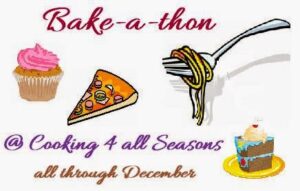 Pin
You are invited to the Inlinkz link party!