A quick fix lunch or dinner casserole, with rice, chicken and broccoli, with an extra cheesy layer, baked to perfection… 
Pin
I always classify myself as a "lazy cook". When readers discover blogs and then go through recipes, they automatically classify the person who writes the blog as "a great cook" or "a chef". I would never mention myself as such. Give me a chance and I will be more than happy not to cook. I started this blog wanting to tell myself that cooking can be interesting, intriguing and stress releasing, and then this space became a part of my life before I even knew. There is always a constant thought of having to give it content, but Alhamdulillah, by the Almighty's grace, I have never found it difficult. Somehow, ideas have kept pouring in and experiments have kept working out – not that I don't have my fair of disasters, my family still has to eat them! I have been just grateful that I can keep sharing something or the other without having to burden myself too much. That is mainly the reason I try to keep complicated recipes to the minimum or try to simplify complicated recipes, just that we all get to enjoy home made food without sweating it out too much in the kitchen. 🙂
I feel like I did an intro to myself instead of writing about the recipe for today, which is a part of this month's Bakeathon. Following the theme set, today it is time for a savory recipe, and this is one of my favorite recipes I have done in the near past. I am sure many like me love fuss free dinners that can be put together without breaking a sweat and this casserole fits just that bill!
Pin
I have already posted a rice casserole sometime back – surprisingly during a Bakeathon too!, but that did involve some amount of cooking before assembling and baking. But this one had absolutely no cooking except for adding some boiled stock to all the ingredients. There is a lot of silent time to this dish, like soaking the rice for sometime and then waiting while it bakes in the oven. All the flavor in the dish comes from the seasoning sachet I have used, however if you are only stock cubes, I would advise using some additional basic spices for sprucing up the dish, otherwise it would turn out too bland. I feel a mix of turmeric, chilli or paprika, garlic powder, cumin and mixed spices (like garam masala) would work.
Another thing I regretted was that I used minimal cream and cheese. I have still kept the quantities I used in the recipe card, but if you love creamy food, then add double the quantity. We were all literally fighting for those baked bites on top. Hehe…. Even better, maybe you can sprinkle a small pack of mozarella or any shredded cheese of liking on top. We actually ate it up with douses of mayonnaise and hot sauce. So much of calorie control! 😀 Off to this simple recipe…
Pin
Cheesy Chicken Broccoli and Rice Casserole
Ingredients
1 3/4

cup

basmati rice

soaked for 30 minutes and drained

1

kg

chicken

cut into small pcs

3

cups

water

1

sachet Maggi seasoning or 2 stock cubes

refer notes

Salt and pepper to taste

1

small broccoli

florets separated

1/4

bunch parsley

1

onion

minced

170

gm cream

4

cheese cubes

A dash of oregano
Instructions
Preheat oven to 180 degrees. Keep a large oven proof dish ready.

Boil the water. Add the stock cubes, season well and set aside.

Layer the rice into the dish. Top with the chicken. Pour the water over it.

Put the broccoli in between. Cover the top with a foil and put into the oven.

Bake for 40 minutes.

In the meanwhile, whisk together the cream, cheese cubes and oregano in a saucepan. Season well. Cook till homogeneous.

Take out the pan, spread the cheese mixture. Sprinkle the parsley and the onion. Cover again with the foil and cook for another 25 minutes.

While serving, fluff up and serve hot.
Notes
Maggi seasoning has a mix of spices and is flavored. If using only stock cubes, do use some basic spices like turmeric, chilli/ paprika, garlic powder, cumin and mixed spices (like garam masala) into the water for flavor.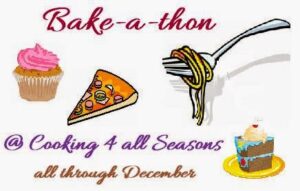 Pin
You are invited to the Inlinkz link party!