Jump to Recipe
For the Bake-a-thon, I wanted to make sure that I don't have only sweet bakes being posted. So my eyes fell on this delicious baked rice casserole I had made and clicked sometime back. Usually baked casseroles always involve pasta, like this tuna one and sausage one. As this involves rice instead of pasta but cooked in almost the same style, I had to make it. This recipe was part of a cook-along hosted in a lovely FB group that I am a part of, not only that the recipe was shared by someone who is a good friend too, Nuzha. The other recipe I had posted on the blog after learning from this lovely segment was this jiffy pasta.
Anyway, coming back to this dish, it involves a little bit of work, since there is some cooking involved of the layers involved. But the recipe was too enticing not to make it and try it. Since I have always had good experiences with such recipes at home, I am interested to try them. After all the work and layering, I put the dish for baking and got to washing all the dishes that came up in the process. I hate washing dishes, but am forced to, just like many of you! 😉 But once this baked rice casserole was out of the oven, I totally forgot about the dishes I washed! It was totally enjoyed by the girls, HD and B and I carried it into my lunchbox next day to office as well.
If you are looking for a change from the normal pasta bakes, then do try this one. If you want to make it slightly more healthier, you may use brown rice too!
Baked Rice Casserole
Ingredients
LAYER 1:
2 potatoes
Salt and pepper
LAYER 2:
1 cup basmati rice, cooked till done
1 tbsp oil
2 tbsp wholewheat flour
2 cups milk
Salt and pepper to taste
3 tbsp mayonnaise
2 tbsp chilli sauce
LAYER 3:
2 tbsp olive oil
3 cloves garlic, crushed
1 onion minced
500 gm boneless chicken, cut into small cubes
½ tsp turmeric powder
1 tsp paprika powder
½ tsp oregano
½ tsp thyme
1 cup frozen mixed vegetables
Salt and pepper to taste
LAYER 4:
Mozarella cheese, as required
1 small bunch coriander leaves, chopped
2 tsp chilli flakes
Instructions
Preheat oven to 180 degrees. Keep a 13x9 inch baking pan ready.
Peel and slice the potatoes thinly. Soak it in boiling water for 5 minutes. Drain and toss it with the salt and pepper. Layer it at the bottom of the pan.
For prepaying the second layer, heat oil. Saute in the flour till it releases and nutty aroma. Add in the milk and whisk till the mixture becomes thick.
Add in the rice, mayonnaise, chilli sauce and seasonings and give it a good mix. Spread it on top of the potato layer.
For the third layer, heat oil, sizzle the garlic. Saute the onions till wilted.
Add in the chicken and cook till it turns white.
Add in the remaining ingredients and give it a good toss. Cook till the chicken is done and there is no water in the pan. If there is liquid, dry it up on high heat.
Layer the chicken on top of the rice layer.
Sprinkle the mozarella cheese, coriander leaves and chilli flakes on top of the chicken layer.
Bake in the oven for 25-30 minutes or till the cheese is all melted and the top is golden brown.
Serve warm as is or with a side of salad.
Notes
Please feel free to omit or replace the chicken with any proteins of your choice!
This is part of the Bake-a-thon 2017…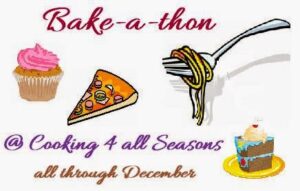 Loading InLinkz ...