Pin
As much as my girls and I love homemade cookies, I have an aversion towards baking them. Somehow I find it easier to bake cakes, not even muffins. Imagine the height of my laziness! For a cake, usually you just need to make the batter, pour into one pan and forget about it in the oven till the timer buzzes. For a muffin, an extra work of lining the pan needs to be done, even though it takes lesser time to get baked. For cookies, more than the dough part, the shaping part is what irritates me. I start off with shaping them well and then it just gets bad. The last cookies are always the worse looking. Does that happen to you?
My girls always say that my cookies are the best. In fact, it finishes faster than my cakes. Yet, I don't make them as frequently I would love to. 🙁 That explains why I have very few cookie recipes on the blog. I am hoping I will be able to improve on it soon. If you notice that during this Bake-a-thon, this is the second cookie recipe after the Goji Berry Breakfast Cookies. 🙂
Pin
Ever since I came across Ottolenghi using tahini in his brownies, I have been wanting to use it too. Tahini or sesame paste is a staple in my kitchen. I always have a bottle, since we all love a good bowl of hummus along with roast chicken and store bought pita for a lazy yet filling dinner. However, the plan from making the brownies turned into cookies. We all know that tahini has an amazing nutty flavor and for sure, it would impart its characteristic nuttiness into any dish it will be added. When I decided to bake cookies instead, I was sure from my heart that this would be a massive hit. And yes, no surprise, it was!
Pin
I decided to bake these cookies with wholewheat flour to increase the nuttiness a little more. I have always felt that wheat flour is more forgiving in cookies than in cakes, as in the latter, it tends to make it dense in case the flour is not sifted properly. Also, with cookies, you don't tend to make out too much of a difference from the flour. I must say that these cookies were absolute. I have always made my chocolate chip cookies this way, but I am sure that this will be the way I would like to do from now on.
The cookies were buttery with a nutty after taste, thanks to the tahini, and without any nuts to chew on! Instead of chocolate chips, feel free to substitute with roughly chopped chocolate chunks as it would add much more character to these cookies. They were totally addictive that we finished everything in the jar within two days, and that too with a little restraint. You can make these cookies a little flat to make it crispy, or thick to make it chewy – the choice is totally yours! Do try it up if your tahini is deciding to expire, maybe, and you won't be disappointed! 🙂
Pin
Wholewheat Chocolate Chip Tahini Cookies
Ingredients
120

gm butter

softened

1/2

cup

tahini

3/4

cup

brown sugar

1/4

tsp

salt

1

tsp

vanilla

2

medium eggs

room temperature

1 1/2

cup

whole wheat flour

1/2

tsp

baking soda

1/4

tsp

baking powder

1 1/2

cups

chocolate chips

I didn't measure 😀
Instructions
Beat together the butter, tahini, sugar, salt, vanilla and eggs till nice and combined.

Add the rest of the ingredients and fold in well till all done.

Keep the batter in the fridge for 30 minutes - or bake outright.

Preheat oven to 180 degrees. Line a large baking tray.

Using a small ice cream scoop, take out some dough, shape and press slightly onto the tray. Makes around 15-16 cookies. Leave an inch space between the cookies. Bake for 10 minutes.

The cookie will still be soft when it is out, as it cools it hardens. Repeat till the whole batter is done.

Store in an airtight jar and enjoy. Makes around 20 cookies.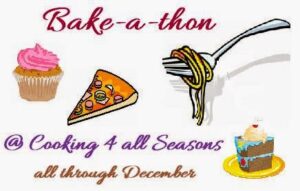 Pin
You are invited to the Inlinkz link party!