Pin
I had scheduled the last two posts before I left. I went for four days home for my TMJ appointment and then a little wedding in the family. I am usually not someone who attends weddings. Our family is huge and there are wedding happening every now and then. It definitely isn't pocket friendly to be attending all of them, so I always attend those that come within my usual annual holiday scope. But this one was such that I had to attend. When D informed us about elappa's daughter's marriage, I checked my dates and realized that my appointment would come around that time. I clubbed both and took leave. Everything went well, Alhamdulillah. The atmosphere was bitter sweet, thick with grief yet a general relief that she got an alliance that her father had wished for her. I have to say those days were emotionally draining but Alhamdulillah for everything. I am still so sleep deprived but I am just glad to have attended the wedding.
For today's Bake-a-thon post, I am posting some carrot muffins. If you ask me my favorite cake, then it is hands on umma's carrot cake. There is so much nostalgia associated to it, though I rarely bake it. I was craving for some carrot cake, when I flipped through one of my cookbooks called "Foolproof Cakes" that I had blindly ordered during a binge purchasing a few years ago and found this recipe in it. I loved that it was a butter bake and it even intrigued me that it had more carrots than flour in it! So I had to make it, and the result is in front of you…
Pin
While I prepared the batter and folded the carrots in, I was a little nervous that there was too much carrot in the cake. Yet, I thought, let me just go ahead and bake it, and then decide if it is a good thing or not. The time the muffins came out of the oven, they were really soft and moist. They crumbled easily and actually made a mess. However, when I allowed it to cool completely and left it overnight, the muffin became sturdier and easy to handle. Moreover, even though the carrot still showed out, it wasn't overwhelming. In fact, I loved how the carrot shone in the muffin with all the orange strands and the walnuts added an additional crunch.
The highlight is surely the cloud on the top, which is nothing else except Philadelphia cheese whipped along with some icing sugar and vanilla. I have never frosted my carrot cakes before but have had from cafes. I am not a fan of this frosting due to its over-the-top sweetness. But this cheese frosting was perfect with the mildly sweet muffin. I ate the muffin as I should be eating – bit horizontally from the side! 😀 If you like carrot cakes with cream cheese frosting, then this surely must be above your alley to try… Off to the recipe…
Pin
"Mouthful" Carrot Cupcakes with Cream Cheese Frosting
Ingredients
125

gm butter

softened

1/3

cup

brown sugar

2

large eggs

room temperature

150

gm all purpose flour

1/2

tsp

baking soda

1/4

tsp

salt

1/4

tsp

cinnamon powder

2

tbsp

30 ml hot water

3

medium carrots

grated

1/3

cup

chopped walnuts

FOR FROSTING:

180

gm Philadelphia cheese

1/4

cup

icing sugar

A dash of vanilla
Instructions
Preheat oven to 180 degrees. Line a 12 hole muffin pan. I used 7 big muffin cups.

Beat butter and sugar till fluffy. Add the egg one at a time and beat at each addition.

Sift in the flour and fold the mixture.

Add the rest of the ingredients and fold till completely well folded. Do not over beat.

Divide equally between the muffin pans. Bake for 25 to 35 minutes, till a skewer inserted comes out clean.

Cool on a rack completely before spreading a little of the frosting on each muffin.

For frosting, simply whisk together the ingredients till combined. Plop onto each muffin. Enjoy with a cup of coffee... These muffins taste even better the next day!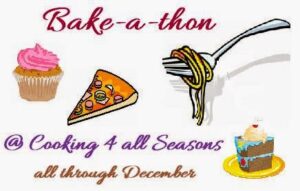 Pin
You are invited to the Inlinkz link party!