A delicious nutty banana cake, thanks to the addition of Tahini! 
Pin
Like the past three years, I have decided to take part in the Bake-a-thon this year too. However, unlike the previous years, Valli has decided to keep it low key. So there won't be too many people participating this year, but I am really looking forward to seeing all the bakes that my fellow participants are going to bring along. This year, I have decided not to go with any theme, however while I was placing my posts I decided I would do sweet – savory – chocolate posts, in this particular order. I was supposed to start the posting yesterday, since we schedule the posts every Monday, Wednesday and Friday over this whole month, to make it a total of 13 posts. But this week, because of yesterday's National Day special post, I did a little moving only for this week, and next week it will get back to the schedule, InShaAllah…
So I decided that this year I start with a banana cake. I love banana bakes, I have said that on the blog each time I have posted one. Hehe… Of late, I haven't been baking much, because my girls aren't fond of it, and moreover, we never end up with any overripe bananas. However, when I saw this recipe, I knew I had to bake it. So I hid a few bananas purposely to ripen it. Things we do! Hehe… I have already baked with Tahini in these cookies and have been wanting to use them frequently, but that is not happening as much as I would have loved to. But slowly and surely, I will make a few more lately, especially this Tahini cake that Famidha posted a couple of months ago…
Pin
The recipe is a very straightforward butter cake, except that a part of the butter has been replaced by the tahini paste, which has a good level of fat in itself. I have used wholewheat flour to make this bake. I actually love my banana bakes with wholewheat flour – it always gives an amazing nuttiness and banana tends to reduce its density somehow. I can't make out the chemistry of it, but I have always noticed it does happen, just like in this cake – a favorite of mine! I didn't have any sesame seeds with me as required in the original recipe, but if you do have it, go ahead and sprinkle some on the top of the batter or fold into the batter.
As you can see, the resulting loaf is amazingly moist. We enjoyed the whole loaf at one go for our evening chai. We actually didn't even wait for it to cool completely. I somehow have a soft corner to cakes that you can have warm. The lower the waiting time, the more I will love you. 😉 Hehe… If you are looking for a different banana bake to add to your baking list, then this should definitely be up your sleeves for this winter – so perfect for those chilly evenings! Off to the recipe…
Pin
Tahini Banana Cake
Ingredients
100

gm butter

softened

150

gm brown sugar

85

gm tahini paste

2

large eggs

room temperature

1

tsp

vanila extract

275

gm whole wheat flour

1

tsp

corn flour

1/2

tsp

baking soda

1/4

tsp

salt

60

ml

milk

300

gm over ripe banana

mashed (2 medium sized)
Instructions
Preheat oven to 180 degrees. Grease and flour a loaf pan.

Beat the butter and sugar till fluffy. Beat in the tahini paste.

Add eggs one at a time and beat at each addition. Add the vanilla extract.

Sift in the whole wheat flour, corn flour, baking soda and salt into the beaten butter mixture.

Add the milk and mashed banana and fold the mixture using a spatula gently till well combined and moist. Do not overmix.

Pour into the prepared loaf pan and bake for 45 minutes or till a skewer comes out clean.

Cool in pan for 10 minutes, flip onto a rack and cool completely. Slice and serve with a cup of black coffee!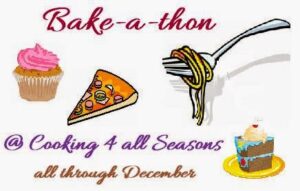 Pin
You are invited to the Inlinkz link party!