A savory bread pudding, with an spiced egg custard, sausages and loads of vegetables… Can either be a brunch or a super early dinner…
Pin
Food ideas have always come by in interesting ways for me. It can be a memory associated with it, or an idea coming off from some food I may have eaten some time ago, or simply by staring at the ingredients in the fridge that need an urgent makeover, to avoid going into the bin. The latter keeps happening to me because sometimes I buy stuff without thinking too much and then they threaten to ditch me. It mostly happens with me on vegetables – guilty as charged, your honor! I end up crying and promising myself that I won't do anything like that again, but alas, history keeps repeating itself and even though I have minimized it a lot, it still keeps happening… 🙁
After starting off with the Tahini Banana Bread for this year's Bake-a-thon, today's recipe is a delicious savory bread pudding that can be put into the category of "any time food". It can be eaten as breakfast on a busy weekday morning. It can become brunch on a lazy weekend. It can become lunch or dinner if you crave for something different. It can become a part of your afternoon tea party. I really don't know where this can be fit into, but you can totally go as per your mood. 😉
Pin
Pin
Even though I call this a "bread pudding", I have used buns in this recipe. I buy a pack of buns each time we fry some nuggets or burger for dinner. Always it happens that only two buns would get utilized and then the remaining four in the pack languishes inside the fridge to be forgotten. I had made this recipe during Ramadan and saved it up to post for the Bake-a-thon. While rummaging the fridge for making something for Iftar, I found this hard rock buns, that I didn't want to throw since there was no signs of any spoilage and I wanted to put it on rescue mode. A little bit of research on Google and I ended up with an idea of making some bread pudding. Since during Iftar we aren't very fond of sweet stuff, I decided to go the savory way.
The recipe is very simple and quite forgiving. I have used sausages for the meat crunch, but you can add leftover boiled chicken, or for a vegetarian version, I feel soaked soya chunks or even paneer would be amazing. I have sauteed onions and the vegetables in some spices and added it to the pudding for a nice kick. The sauce is extra rich due to the use of some cream in addition to the eggs. The pudding is then generously topped with cheese – never enough cheese! – and then baked just till done. Immediately after shooting, we dug in for our chai time and the whole pan was wiped out in minutes. Thankfully, I had made only jeerakanji for dinner that night, so I had no leftovers. It was such a filling meal and we were already feeling awesomely full. I would suggest to try it as a weekend dinner – such a cozy meal feels!
Pin
Savory Bread Pudding
Ingredients
10

gm butter

1

large onion

sliced thinly

1

cup

capsicum

julienned

6

mushrooms

chopped

1

tsp

garlic powder

1/2

tsp

white pepper powder

6

sausages

sliced

4

large buns

chopped coarsely

4

eggs

170

gm pack cream

Salt and pepper to taste

1/4

tsp

oregano

1/4

tsp

thyme

3

spring onions

sliced

100

gm mozarella cheese
Instructions
Melt the butter. Saute the onions till caramelized. Add the vegetables and cook for a couple of minutes. Add the garlic powder and white pepper powder. Adjust salt and switch off.

In a baking dish. chop the buns and spread.

Spread the cooked mixture, and sprinkle the chopped sausages.

Whisk together the eggs, cream, oregano, thyme, salt and pepper till smooth.

Pour all over the mixture.

Sprinkle the spring onions and the cheese. Allow it to sit till the oven is preheated to 180 degrees.

Bake for 25 minutes or till the cheese is melted on the top.

Serve warm.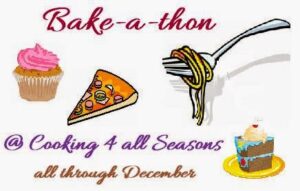 Pin
You are invited to the Inlinkz link party!