Gooey fudge brownies, with a chewy coffee flavored meringue topping…
Pin
While I was arranging my posts for this month's Bake-a-thon, my eyes were constantly on these delicious brownies I baked for B's birthday. Do you want to know when his birthday was? I think I can tell you… hehe… His last birthday cake, which was the Mango Mousse Cake, also took its own sweet time to make it to the blog. Maybe you can go to that post to check when it is. 😉 Like I mentioned in the Tahini Banana Cake post, I am doing a format of sweet – savory – chocolate for this month's posts, so this one had to be this delicious brownies. I found this recipe in the Spinneys magazine I had bought myself right before we were completely locked down at home.
Those couple of months being completely at home was definitely stressful, but when I look back, we had some amazing time together as a family. Four of us plus the three of B's  was definitely a house full. The girls, me and B would be crammed up in the four corners of the hall with our PCs, going on with our work till almost evening while my sister-in-law made sure that we were fed well. My little niece gave us our little entertainment in between, though she would be dragged out of the hall so as to not disturb our work and study times. Once all the systems were pushed to the side, we found solace in playing UNO and caroms, and then huddling up to watch some movie or series at night. At that time, I thought of how we would survive, but now when I think of it, I guess we had some amazing time together, Alhamdulillah…
Pin
The time I saw this recipe in the magazine, I had already marked it up and asked B if he was OK to have this for his birthday. He is OK with anything chocolate, so I went ahead and made it. I would warn you – this is a treat brownie! Nothing about it is healthy in any way, hehe… Loads of butter, melted chocolate and a lot of eggs makes up this brownie. But having said that, I would like to mark this as one of the best brownies we have ever eaten, replacing the No Fat Chocolate Brownie. However, this won't get baked that frequently for sure unlike the latter… hehe…
The base is an extremely gooey and fudgy brownie, which was complemented fantastically by the rich coffee meringue on top. While you bite into it, you get a chewy sticky layer followed by the chocolate layer. The cocoa powder I used was more on the darker shade, and hence the almost-close-to black color. These brownies don't need to be cooled before eaten. They taste amazing when warm, with a cup of black coffee. If you noticed a heart shape on the top, that is because I tried to touch to see if the top was done. Hehe… My girls were like, "Ummi, is that a love on the top?" 😀 So there is all to love in this brownie and if you are looking for an absolute treat, then go ahead and make some!
Pin
Chocolate Coffee Meringue Brownies
Ingredients
150

gm butter

200

gm chocolate

3

large eggs

150

gm brown sugar

1

tsp

vanilla extract

75

gm all purpose flour

A pinch of salt

FOR MERINGUE:

4

egg whites

1/2

cup

powdered sugar

60

gm cocoa powder

1

tsp

corn flour

1

tsp

instant coffee powder
Instructions
Preheat oven to 180 degrees. Line an 8 inch brownie pan, grease and flour.

Melt the butter and chocolate till smooth. Allow to cool slightly.

In a bowl, beat the eggs and sugar till fluffy. Beat in the vanilla.

Add in the melted mixture, sift in the all purpose flour and salt. Beat to combine.

Pour the batter into the prepared tin and bake for 10 minutes.

Meanwhile, whisk the egg whites and sugar till stiff. Sift in the cocoa powder, corn flour and coffee into the it, fold using a spatula without deflating the mixture.

Take out the brownies, and spread the meringue on top. Return back into the oven.

Bake for another 20 minutes or till the top looks set. Take out of the oven, allow it to cool in the pan for five minutes before gently lifting off the pan onto a rack.

Enjoy warm!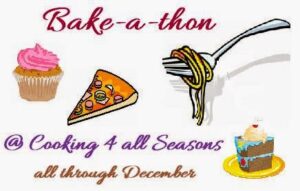 Pin
You are invited to the Inlinkz link party!