A buttery, indulgent and moist cake with Nutella…
Pin
I have had very general posts over the last week. We had a long week off during the National Day and then immediately after that my sister and family landed for a very short stay. We literally had a whirlwind three days, where we hardly went anywhere, but were so busy that we had no time to breath. I took a break from work to be with them and then Wednesday was spent literally sulking in their absence. Hehe… I am one sulker big time. I take time to get back to normal when there are quick changes in circumstances. I don't know when I will learn to actually take life in my stride and be consistent with the way I behave… Does anybody learn that vital life skill? If yes, then how? I would love to read more in the comments… 🙂
I got back to work on Thursday and then it was back to normal. I guess my biggest highlight over this week was that I went to the Global Village two times in the space of 6 days – on Monday along with the family and on Saturday along with Fami. I can never say no to a visit to that place. Once upon a time, when it used to be free, I used to go there every third day when I was carrying Rasha. HD used to simply hate it because I would refuse to stop. Sometimes, it made me wonder who actually was pregnant when it came to leg pains. 😉 HD still doesn't like coming over there, if given a chance. I love exploring the place, and always find something new when I go there each time… With the weather getting better, no time like it than now…
Pin
With the scheduling for this month's Bakeathon, it is time for a chocolaty post. I am really not a fan of Nutella, but love when it gets included in bakes, like these brownie shortbread bars – must try! –  and these 3-ingredient brownies.  They go amazingly well with bananas and also with oats. Usually, I don't get a chance as such, since it gets consumed by the spoonful every day by B. Now since they have shifted out and the bottle sits at a height, it stays in my pantry. I am planning a few bakes especially with the winter hitting now. Hehe…
This loaf is Nutella overload, to say the least. The butter plus the Nutella makes the bake totally moreish. The cake is moist and melt in the mouth and goes amazingly well with a cup of black coffee. I have kept the amount of sugar in the cake to the bare minimum, since Nutella has a lot of sugar in itself. But it definitely didn't affect the texture of the cake. The method is quite simple and like any regular butter cake. I am sure the eggs can be replaced with a suitable replacer, like yogurt or flax eggs without any change to the deliciousness of the cake. You can bake this cake in an 8 inch cake pan if you don't have a loaf tin. Somehow, off late, I love baking in these disposable pans, since there is no washing involved and it is easier to give the loaf as is, if you wish to carry it over to somebody's house. Hehe… The only thing I would add to this cake is some chopped hazelnuts. I feel it would really up the flavors and make you feel like eating Ferrero Rocher in cake form. 😉 Off to this simple recipe…
Pin
Nutella Loaf Cake
Ingredients
100

gm butter

softened

100

gm Nutella

or any chocolate hazelnut spread + more for topping

1/4

cup

brown sugar

2

large eggs

room temperature

1 1/4

cup

all purpose flour

2

tbsp

cocoa powder

1/2

tsp

baking soda

1/2

tsp

baking powder

1/4

tsp

salt

1

tsp

vanilla extract

1/4

cup

milk
Instructions
Preheat oven to 180 degrees. Grease a loaf pan. I used a disposable pan.

Beat the butter, Nutella and sugar till fluffy.

Add eggs, one at a time and beat till incorporated.

Sift in the flour, cocoa powder, baking powder, baking soda and salt into the mixture.

Add the vanilla and milk and beat till combined into a thick batter.

Pour into the prepared loaf pan. Drop a couple of tablespoons of Nutella on the top and give a swirl with a toothpick or fork.

Bake for 40 minutes or till skewer comes out clean. Cool in pan for five minutes before flipping onto the cooling rack.

Serve warm or cool with a cup of black coffee!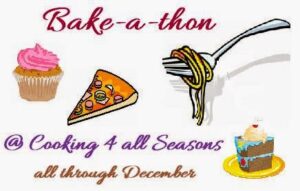 Pin
You are invited to the Inlinkz link party!