Pin
I am so thankful to this version of Bake-a-thon for introducing this super easy pizza that I would have never ever found out otherwise, or maybe I would have taken more time. I thought the 20 minute pizza was the best, and of course it is the easiest to make. But it is made in a pan and doesn't feel like how a baked pizza feels. Then what is the best thing about this recipe? Let me tell you…
The best and the only reason you need to have is that it is a no-knead, no-yeast, no proofing base. I know I have posted a no-knead pizza before but it needed proofing. This absolutely doesn't need that! The base is a typical crepe or pancake like batter that needs to be poured, topping put on top and pushed into the oven while you wait with unabated breath for your pizza to come out and to dig in! Sounds interesting? Then please don your aprons (or don't, like me – I can't be bothered with an apron! :D), get doing and have your pizza in hardly any time!
Pin
I discovered this on Sadiya's blog while gawking on some of her latest posts, and she linked it back to this post, from where she adapted it. Like I mentioned, for the crust, you put in all the ingredients into your blender, blend just until smooth and then pour into your prepared pan. Go for topping as you like – as lazy as bottled tomato sauce, shredded rotisserie chicken or maybe thawed frozen vegetables and of course, tonnes of cheese! What is pizza without cheese, right? 🙂
For blogging sake, I took the long way of making the chicken filling and the sauce from scratch, but that is surely not needed to be done! I made this on a weekend for my pizza crazy girls, since I thought it was far cheaper making this stuff at home than ordering it. I always wonder why pizza is so expensive! Have you thought that way? I ain't frugal but  I feel it is more of a snack than a meal! 😉 They totally loved it and were ready to finish the whole pan, but I had to save up three slices so that HD could eat it! I am sure to make this pizza again and again when the demand comes and I feel lazy. 😉 Off to the recipe…
Pin
Crazy Crust Pizza
Ingredients
FOR THE CRUST:

1

cup

all purpose flour

2/3

cup

milk

2

eggs

1

tsp

salt

1

tsp

Italian seasoning

I used a mix of oregano and thyme

FOR TOPPING:

25

gm butter

300

gm chicken

sliced thinly

1

tbsp

curry powder

1/4

tsp

turmeric powder

Salt to taste

FOR TOMATO SAUCE:

1

large tomato

2

tbsp

tomato ketchup

1

tsp

paprika powder

2

garlic pods

1

green chilli

Salt to taste

FOR TOPPING:

200

gm mozarella cheese

1

tsp

chilli flakes

Olives and sweet corn

2

tbsp

chopped coriander leaves
Instructions
Melt the butter in a saucepan. Add the chicken along with the curry powder and turmeric. Add salt and toss well. Saute till the chicken is done. Drain the chicken out and set aside.

Grind all the ingredients under "for tomato sauce" to a paste. Add into the same saucepan and cook till thickened.

Preheat oven to 180 degrees. Line a 13x9 inch pan and brush with olive oil.

Blitz all ingredients together to make the batter. Do not overbeat.

Pour into prepared pan and tap to flatten. Sprinkle the chicken over the batter.

Bake for 15 minutes. Pull out. Spread the prepared tomato paste and the remaining ingredients on top.

Bake for another 15 to 20 minutes till the cheese is melted.

Serve hot and enjoy!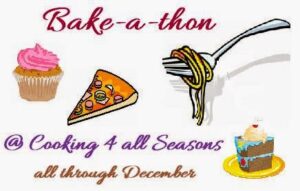 Pin
You are invited to the Inlinkz link party!