Pin
I never liked granola till I started baking them myself. What must I say, it is just pure, unadulterated joy to have them just like that, dunk in milk or mixed with yogurt! Delicious… whether it is the plain granola,  the chocolate one or laced with cookie batter, it really doesn't matter! Actually speaking, baking my own granola made me realize how delicious home made stuff can be! I guess I had already mentioned in one of my earlier posts, that my first experience with a pack of granola I picked up from the shelf was not good at all. I don't know how I managed to finish off that stock without letting it go into the garbage! I guess it's with everything, whether cakes, cookies or even a simple sandwich, they taste much better when done at home, considering that you know what is going into it to make it.
The next post for the Bake-a-thon 2017 is this uniquely flavored granola made with browned butter. I don't remember when I found out browned butter but the whole process of making it really wanted me to go ahead and try it. Browning butter is a process of melting the butter a little further that it gets a nutty aroma and a charred appearance. Most of the time, we just melt the butter and it stays yellow, but as we continue to cook it, it gets a nice amber shade and smells amazing. I feel that it is the half way stage of making it into ghee.
Pin
Do you see the beautiful shade of the granola? It is thanks to the browned butter! It is just made like how usual granola is made. You can keep it plain but I have added some hazelnuts and wheatgerm for some additional bites. I chose to sweeten this with only honey but I found it was quite low on sweetness, though for me, it was still fine. I have mentioned in the notes that in case you are looking at making this but like your granola a bit more sweeter, then do add some quantity of brown sugar too. The flavoring comes mainly from the cinnamon but I have used vanilla as well. All in all, it was a delicious breakfast that I had made. I didn't share the whole bowl of granola – I packed it all, kept it at office and enjoyed it for breakfast every single day till it was finished. 😉 I guess it's OK to be a selfish mother at times! 😀
I hope you are enjoying the posts that I am doing on the blog for this Bakeathon series. I haven't cooked much, just picked them up from my drafts, the ones I thought would be really apt to feature earlier than the others InShaAllah. It always feels nice to know feedback on how much you are liking it, whether it's going through the post, or even trying it out in your own kitchen, so please do not hesitate to let me know what I can do more to help you all… 🙂
Pin
Brown Butter Granola
Ingredients
60

gm butter

1/2

cup

honey

1

tsp

vanilla essence

2 1/2

cup

old fashioned oats

1/3

cup

wheatgerm

1

tsp

cinnamon

1/2

cup

hazelnuts

roughly chopped

1/2

tsp

salt
Instructions
Melt the butter in a saucepan. While melting, you will see it turn foamy and then suddenly turn amber color. Take out from the flame, and add in the honey and vanilla. Mix well.

In a large bowl, combine the remaining ingredients. Add in the browned butter mixture and coat well.

Preheat oven to 180 degrees. Spread the prepared oat mixture on a large tray.

Bake for a total of 30 minutes, taking out every 10 minutes and stirring the mixture.

Allow to cool completely on the tray before transferring into an air tight container.
Notes
For more sweetness, add 1/4 cup to 1/2 cup brown sugar to the oats.
This is part of the Bake-a-thon 2017…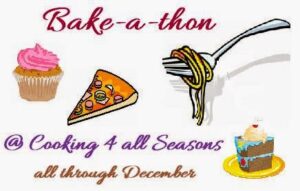 Pin
Loading InLinkz ...