Pin
My interest towards vegan baking started only when I was forced to go vegan due to medications last year around April for a period of six months. I sometimes wonder whether I would have discovered vegan baking otherwise. Those six months made me realise how tough it is for vegans to even have something from outside. I used to get frustrated at the lack of options and how I would helplessly look at the girls while they enjoy their slice of cake or their bowl of pudding. There would be eggless options, but not vegan options. Thankfully, slowly things are changing, but still vegan options are still mighty expensive in this part of the world. It is easier to make them and eat them at home rather than buy them! Hehe…
So for today's Bake-a-thon post, these vegan muffins studded with raspberries is what I am going to share…
Pin
There is one thing with vegan baking – while using normal ingredients, the end result can be chewy. So do not approach them expecting a bake with eggs and/or diary in it. Same is the case with these muffins as well. I baked these when I was craving for something sweet but couldn't get anything to eat, and the best part is I ate up all the 6 muffins, as none of the folks liked it at home, thanks to its texture. But that doesn't mean that I didn't enjoy them. I loved them for breakfast or tea time along with a cup of black tea or coffee. The tartness of the raspberries were perfect in these lightly sweet muffins. They are really easy to make, as there is no melting or waiting time involved, just mix, pour and bake! The only thing is that you have to be extremely careful just to fold them and don't mix them vigorously so that you don't have brick-like muffins! 😉 Off to the recipe…
Pin
Vegan Raspberry Muffins
Ingredients
1 1/4

cup

all-purpose flour

1/2

tbsp

baking powder

1/4

cup

sugar

1/2

cup

almond milk

1/2

tsp

apple cider vinegar

1/4

cup

oil

1/2

scant cup raspberries
Instructions
Preheat oven to 200 degrees. Line a 6 muffin pan and set aside.

Whisk the flour, baking powder and sugar together.

Add the vinegar to the milk and keep undisturbed for five minutes.

Add the oil into the milk and whisk well.

Add the wet ingredients into the dry ingredients and fold in. Fold in the raspberries.

Divide equally into the prepared pan and bake for 20 to 25 minutes till done.

Cool in the pan for 10 minutes before transferring to a cooling rack.
This is part of the Bake-a-thon 2017…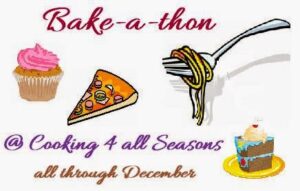 Pin
Loading InLinkz ...