Delicious chocolate chip muffins – so easy to make and quick to disappear! 
Pin
It took me a while to realize that the most hit recipe on my blog was the Simple Vanilla Muffins, overtaking the Chocolate Biscuit Pudding that held that place for a long time. It was a recipe I adapted from a pack of butter, and I am very glad it is doing well. Having said that, it was then I realized I didn't have a basic chocolate chip muffin recipe! How could I? Chocolate chip is a favorite for even those who are not fans of chocolate as such. The perfect opportunity came when I had to bake something to send with Azza when she was visiting a friend of hers. So there you go, the easiest chocolate chip muffins you could ever make! This post goes to the Bakeathon 2022, with a sub-theme of "Main Ingredients 5 or less".
The recipe is a very straight forward mix and pour recipe, with not much work. Firstly whisk the dry ingredients together, coat the chocolate chips in it and then fold in the wet ingredient mixture. That is it! Since the muffin won't rise a lot, you can fill the cups to the brim. I actually ran out of chocolate chips while making these muffins. Of course, how can you call this a chocolate chip muffin when there is just little in it? Hehe… A couple of updates you can do is to use buttermilk instead of regular milk to make it more soft, and to use butter instead of oil to make it more rich. I kept the sugar to bare minimum, which you can increase. Azza's friend and family really loved the muffins. They mentioned that they are not really fond of sweet stuff, so them liking it was a bonus. 🙂 Off to the recipe…
Pin
Easy Chocolate Chip Muffins
Ingredients
2

cups

all purpose flour

1

tsp

baking powder

1/2

tsp

baking soda

1/2

tsp

salt

1/2

cup

sugar

increase for sweetness

1

cup

chocolate chips

1

cup

milk

1/3

cup

oil

2

eggs

large

2

tsp

vanilla extract
Instructions
Preheat oven to 180 degrees. Line a 12 muffin pan.

In a large mixing bowl, sift together the flour, baking powder, baking soda and salt. Whisk in the sugar.

Add the chocolate chips and coat into the mixture.

Whisk the milk, oil, eggs and vanilla in a pitcher till well done.

Pour into the dry ingredients and fold till the entire batter is moist.

Divide equally into the muffin cups and bake for 20-25 minutes or till a skewer inserted in the center comes out clean.

Cool on a rack completely. Enjoy!
Notes
You can use melted butter instead oil.
I have used lesser chocolate chips since I ran out of it.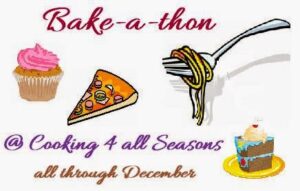 Pin