An easy dessert made with pineapples and a crisp oat topping…
Pin
Last year when I had gone to visit my sister in US, our most frequent trips were the ones to Dollar Store. Azza absolutely loved them because they were a literal heaven for her, as far as craft supplies are concerned. I must say that one trolley of ours was only her DS hauls. Hehe… I found some very interesting small recipe magazines that had some very easy recipes in them, and since they were just dollar one, I had to pick them. Just like many things with me, they were pushed into my book shelf and got touched only when we pulled out the books to do cleaning. My eyes fell on a recipe that was called "Blueberry Crinkle", which looked like a basic crisp recipe. I decided to use canned pineapples instead of the blueberries and make it as weekend dessert.
All you need for this recipe is canned pineapple, oats and some very little ingredients to make the topping. I would call this a nice guilt-free dessert, since it is not high on butter or sugar and has fruit in it. 😀 I will never agree to anyone who says fruits aren't good. They are nature's candy to enjoy. Why simply give it a bad name! 😉 Canned pineapples are generally sweeter and hence the sugar used is less. However, if you consider using fresh pineapples, you may need to consider upping your sugar in this recipe. This is my next post for this month's Bakeathon with a sub-theme of "Main ingredients 5 or less".
Pin
Easy Pineapple Crisp
Ingredients
425

gm can

pineapple chunks

1

tbsp

flour

1/4

tsp

cinnamon

1

tsp

vanilla extract

1

tbsp

sugar
FOR TOPPING
1/3

cup

brown sugar

1/2

cup

quick oats

1/3

cup

all purpose flour

50

gm

butter

cold, cubed
Instructions
Preheat oven to 180 degrees. Keep a small baking tray ready.

Drain the pineapple from the syrup. If huge pieces, cut into small ones. Toss with the flour, vanilla, sugar and cinnamon and spread into the baking tray.

Combine all ingredients for the topping in a bowl. Using your fingers, rub in the butter to coat all the ingredients till it represents breadcrumbs.

Sprinkle on top of the pineapple layer.

Bake for 25-30 minutes till the top is golden brown.

Serve warm as is or with cream.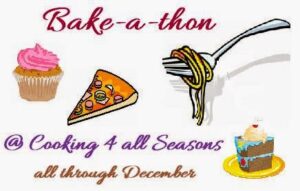 Pin