Pin
One thing I love about participating in challenges is that it does help you tick your to-do list earlier than later. Ever since I mastered the Creme Caramel, I have been wanting to make the chocolate version of it. I am a chocoholic and so is my elder one. When I had made the creme caramel, Rasha had told me, "Ummi, please try a chocolate version for this!" It's been a long time since she said that, but when I was planning the Bake-a-thon posts, this request was right up there.
I feel that my Creme Caramel is a slightly complicated recipe, so I wanted to make the chocolate version with just pantry essentials – milk, eggs, sugar and cocoa powder. But I was really nervous while making it, since my earlier simple versions have always flopped. I have already noted down that I need to make the creme caramel sans any fancy ingredients. When that will get done, I have no clue… 😉
Pin
Instead of milk, I have used evaporated milk in this recipe. The result is an extra creamy, decadent pudding. You can very well replace with normal milk instead. The cocoa powder I used was of a very dark shade, and hence it gave a very black color to the pudding. Rasha did lift her nose up seeing the color of the dish – she has a problem with anything that is very dark in shade. She instantly thinks there is something wrong with it. I had to literally nudge her to try it and was thankful that she really loved it.
The quantity I chose to make was just four ramekins, so it is apt for a small family who would love to have a portion controlled decadent dessert for a lazy weekend lunch. What more, the recipe is quite simple too. You can mix the whole thing and bake it at night, so that you can just push into the fridge for it to settle and then enjoy it the next day. All of us loved how it turned out and hence I am sure this is going to be a repeat in our home when I run out of ideas. 😉 Off to the recipe…
Pin
Chocolate Creme Caramel
Ingredients
FOR CARAMEL:

1/2

cup

sugar

2

tbsp

water

A squeeze of lemon juice

FOR CARAMEL:

1

cup

evaporated milk

1/4

cup

full cream milk

2

heaped tbsp cocoa powder

1/4

cup

icing sugar

2

large eggs

room temperature

1

tsp

vanilla extract
Instructions
Keep four ramekins ready.

Heat the sugar and water, twisting the pan till the caramel is made. Add the lemon juice and switch off. Divide equally into the prepared ramekins and roll to coat on all sides.

Whisk the cocoa powder and icing sugar. Add the milk and mix till you have a paste.

Add this paste into the evaporated milk. Warm the mixture, do not boil!

In a large bowl, whisk the eggs for a couple of minutes. Add the vanilla.

Now slowly pour the warm milk mixture and keep whisking to combine well. Strain the mixture.

Pour equally into the ramekins. Cover with a foil.

Preheat oven to 150 degrees.

Transfer the ramekins into a deep dish. Pour boiling water into it to cover upto 2/3 of the ramekin.

Keep the pan slowly into the oven. Bake for 45 minutes.

Once done, take slowly out of the pan and cool to room temperature. Keep in the fridge till cold, around 3-4 hours.

For serving, run a knife on the side and flip onto a serving dish. Enjoy...
Notes
You can replace the evaporated milk with equal quantity of normal milk, in case of non-availability.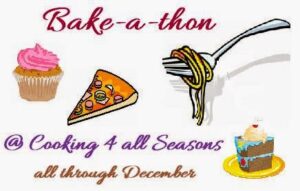 Pin
You are invited to the Inlinkz link party!