Easy Umm Ali, made with sugared puff pastry biscuit, chocolate and coconut… 
Pin
I am one huge Umm Ali fan. Most of the places get this dessert right, due to its ease to make. Anyway, I have been wanting to use puff pastry biscuits like these to make the base of Umm Ali. One, it reduces the making time of this dessert and two, it won't affect the taste much. The idea of making Umm Ali with chocolate came to me while casually flipping a magazine while waiting at a clinic. We rarely read newspapers or magazines these days, isn't it? The newspapers that used to be thick have now gone to almost three-fourth of its size, with more content online than on the print. I am sure that as time passes, we will cease to see print media, at least newspapers to begin with. I am not looking forward to such a time, to be honest… This is my next post for this month's Bakeathon, with a sub-theme of "Main Ingredients 5 or less".
The base is the biscuits, topped with the milk mix – I used milk, very little condensed milk which if you want, you can skip, and evaporated milk. I sprinkled chopped chocolate all over along with coconuts. I wasn't intending to use any nuts, but I added macadamia nuts at my whim. It is usually not a typical nut to use in a dish like Umm Ali, but still… 😉 I wanted to sprinkle in some raisins as well, but at the end chose not to. You can use them if you like them, because it is something always pushing out in this dessert. I baked it for a little longer and hence my Umm Ali was a little dry. I suggest keeping the baking time to 20 minutes, just until the chocolate is melted. I put cream in random spots on the top, but you can whisk into the milk mixture as well. It was super delicious and disappeared in full speed once made. So delicious… If you love Umm Ali with less work, here is another version made with stale bread or croissants…
Pin
Chocolate Coconut Umm Ali | Easy Umm Ali using Puff Pastry Biscuits
Ingredients
250

gm

puff pastry biscuit

Vicenzi or any other brand

1 1/2

cup

milk

1/4

cup

condensed milk

add more for sweetness

1

can

evaporated milk

400 ml

100

gm

chocolate

chopped roughly

1/4

cup

grated coconut

packed

1/4

cup

macademia nuts, crushed

use any nut of choice

125

gm

cream

pack
Instructions
Preheat oven to 180 degrees.

In a square pan, line with the puff pastry biscuits tightly till complete. You may not need to use the entire pack.

Whisk together the milk, condensed milk and evaporated milk and pour all over the pastry.

Sprinkle the chopped chocolate, coconut and nuts all over. Drop the cream in random spots till used up.

Bake for 20 minutes. Grill the top for 4 minutes just till golden brown.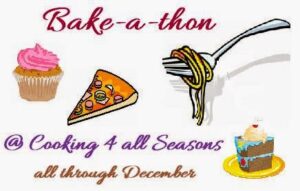 Pin