Delicious buttery scones, studded with butterscotch chips and pecans… 
Pin
We are almost hitting the end of the year. Is it just me who is feeling the jitters? As far as I am concerned, I feel like 2022 is a year that I achieved hardly anything. There were so many things that I thought I would do, but when I look back, I feel that I am seeing a blank canvas. Whether it is on career front or the blog front, I don't feel like I have done much. But sometimes I feel it is OK. There is no point in lamenting that things haven't worked our way. Many times, things aren't meant to work our way anyway. However, it isn't all negative this year though. It is upto us to train our mind to see positives in the negatives as well. It ain't easy but ain't difficult either… 🙂
Of late, the climate has been amazing. It has started to feel like winter. We had some rains for the last couple of days, which caused that lazy chill in the air, that makes you want to just sleep all the time. Hehe… I can't exactly say "sweater weather" even though my sweaters are out waiting for a chance to be used, but there is a nice coldness in the air and that urge to have hot chocolate and loads of tea/coffee most of the time just to keep warm and awake… And that is why scones are one of the best things to bake when you have such chilled evenings, because they make the perfect warm bites for your cup of tea or coffee… This is my post today for this year's Bakeathon with the sub-theme "Main ingredients 5 or less". Can you believe we are already on the last leg of this series? Wow…
Pin
A couple of friends asked me whether I would be interested in doing an impromptu tea at a park during one of the weekends. Now I love being in parks or mountain sides for meals. Whenever my parents come, much to the irritation of D, me and umma always cook lunch and move out. We then stop at a park or a rest area on the way and enjoy our food there. Even though D doens't like the idea of having food outside in adjusted conditions, he still wouldn't mind. We usually make something like fried rice or vegetable pulao along with chilly chicken or dry chicken fry to take along. I also bake something along at times, like I made the cornmeal muffins. I was missing that feel, so the invite was well received. I baked these scones – that I roughly adapted from here, since I was sure that scones aren't something that my friends would have had.
They really loved it. It was mildly sweet and went very well with the cup of tea in that beautiful climate. One of them carried the leftovers home. I left a couple of them at home for the folks to enjoy. HD and B really liked it. The pecan has to be the star. It is not a nut that is used quite widely, so I guess that is what helped. Pecans go amazingly well with cinnamon and butterscotch flavors, so overall these scones were a big hit. I loved the idea of brushing the cream on the top of the scones. It gave it a beautiful golden hue and a slight caramelized flavor as well once baked. Off to the recipe…
Pin
Butterscotch Pecan Scones
Ingredients
1 3/4

cup

all purpose flour

1/4

cup

corn flour

1/4

tsp

salt

1 1/2

tsp

baking powder

2

tbsp

brown sugar

70

gm

butter

cold, cut into small pcs

1

egg

large, room temperature

170

gm

cream

pack, divided

1

tsp

vanilla essence

1/2

cup

butterscotch chips

1

cup

pecans

roasted and roughly chopped
Instructions
Preheat oven to 200 degrees. Line a baking pan and set aside.

In a bowl, sift flour, corn flour, baking powder and salt.

Whisk in the brown sugar.

Add the cut cubes of butter and rub it in with your fingers till the mixture represents bread crumbs.

Toss in the butterscotch chips and pecans into it and mix.

In a bowl, whisk together the egg, 1/2 cup of the cream and vanilla till homogenous.

Add into the dry ingredients and just bring together to shape it. Just ensure that all the dry ingredients are moist.

Transfer onto the baking sheet and shape into a round shape with equal thickness. Cut into 8 peices of equal size and put a small separation between them.

Brush the remaining cream generously on top of all the scones.

Bake for 20 minutes. Take out, transfer to a cool rack. Enjoy the scones warm.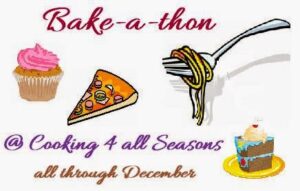 Pin