Easy to make and a kid's favorite, crumbly bars filled with jam…
Pin
It is time for the last recipe of this year, Alhamdulillah. What a roller coaster of a year it has been, but I am telling myself to be grateful for whatever I have and have not been blessed with. We are so used to looking at what has not happened, that we forget that these can be blessings as well. With hope and trust that the upcoming year will be better, let me move to the last post of this month's Bakeathon with a sub-theme of "Main Ingredients five and below". I am just relieved that I did a decent job with the theme, though all my posts deviated way more than what I had initially planned. But all I am bothered right now is that I did thirteen posts and that is all that matters. 😉
Day before yesterday, we – ie. me, Priya and Huma – went to meet Mayuriji who is here on a short visit. We have met her a few years ago, so it was not the first time. Despite the gap, we instantly clicked and had a lovely time. I baked these jam bars to gift her as well as my buddies. The best thing about these bars are that they will be loved by anyone who eats them. They feel like a no-guilt version of a jam sandwich, due to the presence of oats in it. The butter makes the crust really crumbly and delicious too. I love Bonne Maman jams and used the strawberry preserve one in these bars. My next try will be with their apricot preserve and I will add some almonds for an additional bite too. 😉 Since jam is a regular in my pantry as I make these sandwiches for breakfast at least once a week, putting together these bars were a literal cake walk. Hehe… Off to this simple recipe, and InShaAllah, meet you next year… 😀
Pin
Easy Jam Bars
Ingredients
125

gm

butter

softened

1

cup

quick cooking oats

1

cup

whole wheat flour

2

tbsp

brown sugar

refer notes

1/2

tsp

baking powder

1/4

tsp

salt

1

tsp

vanilla extract

250-300

gm

jam of choice

I used Bonne Maman Strawberry Preserve
Instructions
Preheat oven to 180 degrees. Line an 8 inch square pan, with enough baking paper to pull out.

In a bowl, combine all the ingredients except the jam. Bring together till it feels like a dough.

Transfer 2/3rd of the mixture onto the prepared pan and flatten out.

Add the jam all over and spread to make a flat layer.

Sprinkle the remaining mixture all over and press lightly with your hand.

Bake for 30 minutes or till the top looks golden brown and set.

Take out from the pan by pulling out the bars and cool onto a wire rack completely.

Cut into 16 squares and enjoy it as snack.
Notes
Increase the sugar if you want it more sweet. The jam usually takes care of the sweetness.
You can use any jam of choice. If not berry, I would love to make these with apricot jam. 🙂
If you want an additional nutty edge, you can add around 1/4 cup of sliced almonds on the top while setting the flour mixture on top.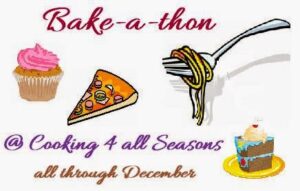 Pin