Pin
Last year in December, I had participated in the Bake-a-thon, just because I had a lot of drafts to cover and it was perfect to participate. But this time, I didn't have much. I had to bake to cover the 13 posts for this season. But I really wanted to participate. Baking is love for me. It is a literal stress buster. Whether it is a recipe that involves numerous bowls and gadgets to ones with just a bowl and whisk, I have loved each and every recipe that I have baked and posted on this blog, irrespective of whether they are sweet or savory. But it takes no points to know that I admire the sweet ones more! 😉
After targeting weight loss this year, the first thing that went out of the window was baking. The reasons are obvious. I have time and again mentioned that not all my bakes are eaten by my family. I have a mixed bunch of people at home. Some of them they love, but most of them, they never appreciated. It was the group of people to whom it went to, that gives the feedback. There are many instances where I have ended up eating and finishing off what I bake because it is normal that I wouldn't want to trash it. Since I had to be totally off sugar, I limited baking to only when it was needed. Even though I terribly missed it, I fought the urge most of the times, especially when I felt it was not needed.
Pin
Only when the Bake-a-thon was declared, I decided to pull out my pans and bowls, filled up my pantry with essentials, and got baking. But definitely, with a lot more planning! I baked only what I knew my family would eat and finish. I baked what I knew I could take for my colleagues. I baked when I had my cousins coming over for lunch. I baked basically when there was a need, not when I wanted to. That makes a huge difference to all the posts that will appear over every Monday, Wednesday and Friday this month. 🙂
And what more! I decided to create a theme within the theme. And it had to be – hands down! – CHOCOLATE! I don't want to sound cheesy by saying that I could swim in chocolate – in fact I can't! But if given a choice, chocolate is always the first. So you will see a lot of brown colored recipes floating on this blog over the month… The first one I choose to post was this Jaffa Self Saucing Pudding. Jaffa refers to the flavor of orange. I was trying to find out the origins of this flavor and most of the links point towards the Australian region. I have no clue how true this is. But there is no doubt on the amazing combination of chocolate and orange. I am sure for many chocolate lovers, the Lindt Bitter with Orange and Almonds should be one of your favorites, and this pudding would remind you of that, minus the almonds!
Pin
Most of the recipes I found online used more of orange essence or very limited orange juice. So I made up my own recipe combining in all what I could find and am mighty pleased with how orangy this dessert tastes! The orange in the cake as well as the orange juice in the sauce poured on top would scream the flavors of orange in every bite. I have baked this a couple of times whenever I have had excess of oranges and they disappeared off the bowl. The girls weren't really intrigued by it – I feel it's more of an adult flavor! 😀 But whether it's my cousins or HD – who is not even a chocolate fan! – or B, have all loved it.
You could use canned orange juice but nothing beats the taste of fresh orange juice in this recipe. Do try to add the orange segments into it for an additional orange flavor and bite! I just added those that came along with the juice. And the final peice of advise – do NOT overbake! Even if you feel it feels undone, just pull out the pudding. As it cools, it gets done and even those uncooked batter in between is so blissful to eat. Overbaking would cook the sauce too and you would just have an orange cake instead of an orange chocolate fudge oozing out when you dig in your spoon… If you are wondering why there are speckles on the top, it's because I didn't pour the orange juice liquid all over. 😀 So another lesson – pour it all over the place so that it covers all the powder that you have sprinkled in. Without much delay, off to the first recipe for the Bake-a-thon 2018… 🙂
Pin
If you are not too much into oranges, then here is a self saucing pudding with only chocolate in it!
Self Saucing Jaffa Pudding | Chocolate Orange Pudding Cake
Ingredients
1/4

cup

milk

Juice and zest of one orange

1/2 cup juice approximately

1

large egg

60

gm butter

melted

1

cup

flour

1

tsp

baking powder

2

tbsp

cocoa powder

1/2

cup

brown sugar

FOR SPRINKLING:

2

tbsp

cocoa powder

1/2

cup

brown sugar

FOR POURING:

3/4

cup

orange juice

3/4

cup

water
Instructions
Preheat oven to 180 degrees. Grease an 8 inch pudding pan.

In a bowl, whisk together the milk, orange juice and zest, egg and butter till combined.

Add the dry ingredients and fold in till all moist.

Spread on the prepared pan.

Whisk together the ingredients mentioned under "for sprinkling" and randomly sprinkle over the pudding base.

Heat the orange juice and water in a saucepan till just hot. Do not boil. Pour all over the top of the batter, covering all the sprinkled powder.

Bake for 30 minutes, till the top looks set. Pull out of the oven and cool for 5 minutes.

Serve warm, as is - tastes amazing with a scoop of ice cream or whipped cream too!
Notes
You can skip the egg for making an eggless version, just add a little more of milk for a thick batter consistency.
Linking this up to Valli's Bake-a-Thon 2018 event…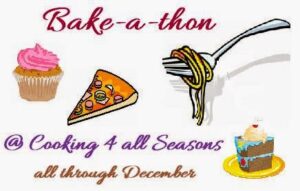 Pin
Loading InLinkz ...