The easiest brownie recipe ever…
Pin
I know it is a big promise when I mention like that on the title, but it is indeed the easiest brownies you can ever make. Just five basic ingredients and you are set to go! And of course, it fit perfectly into the theme of "Main Ingredients 5 or less" for this month's Bakeathon. 😉
I always thought that these fudge brownies were the easiest till I came across this recipe. I adapted it from here and kept the sugar level to minimal. The best part about these brownies is that you can do whatever you want with them – add some extra chocolate chips and nuts for crunch, drop in dollops of Nutella or Lotus for an extra layer, or just use it as a base for a brownie sizzler or a trifle. My daughters are a very tough-to-please group and I was surprised that they really loved it. Maybe, it was because it didn't taste like "dark chocolate". 😀
The ease of this recipe is that it has equal amount of butter, cocoa powder and flour, and I even kept the sugar the same. My girls felt it was slighly low on sugar, so they drizzled chocolate syrup on it. Hehe… A couple of eggs and some small ingredients, and you are good to go. Even a child can bake this recipe without much assistance. I do have another cocoa brownie recipe on the blog, but with a different ration of ingredients… Off to this super simple recipe…
Pin
One-Bowl Brownies | Easiest Brownies Ever!
Ingredients
115

gm

butter

melted and cooled

1/2

cup

cocoa powder

1/2

cup

brown sugar

refer notes

2

eggs

large, room temperature

1/2

cup

all purpose flour

1

tsp

vanilla extract

1/4

tsp

salt
Instructions
Preheat oven to 180 degrees. Grease and line an 8 inch brownie pan.

In a bowl, beat the melted butter, cocoa powder and sugar till fully combined.

Beat one egg at a time till incorporated.

Add the rest of the ingredients and fold in, making sure of a moist mixture. Do not overbeat.

Pour into the prepared pan and bake for not more than 22 minutes.

Allow to cool completely - or you can even enjoy these brownies warm!

Cut into 9-16 peices and serve.
Notes
You can add nuts or chocolate chips as per choice at the end - just make sure to coat them in very little flour so that they are distributed evenly. You can only drop in dollops of Nutella, Lotus or peanut butter around. 
You can use white sugar instead of brown sugar as well. Increase the quantity upto 1 cup for sweetness.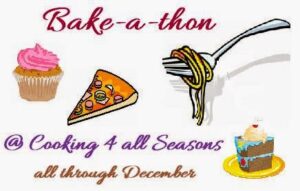 Pin