An easy dinner meal with chicken and vegetables…
Pin
If you have been reading my blog religiously, you would note that every December for the past few years, I have been participating in the Bakeathon, where a group of bloggers get together to prepare 13 baked dishes over the month. I was supposed to start posting on Friday, however, I very unexpectedly won a giveaway on Instagram to travel to Georgia for 4 days, grabbed that opportunity and was there with Famidha in 24 hours. Apart from being hardly prepared to bear the extreme cold, we had an amazing time and returned back yesterday afternoon. It was her and mine first solo trip without any strings attached and we had so much fun. From the greenery, to the mountains, to the cold, rains and snow, and the tours to historical places, we managed to cover a lot in those days. I have already shared a lot of stories on my Instagram account and hence I am not to elaborate more on it here. Travel is not something that I have been able to do, even though I would love to, thanks to a lot of restrictions, and hence any opportunity I get, why wouldn't I jump up on it? 🙂
OK, so coming back to the Bakeathon, every Monday, Wednesday and Friday, there will be a post. Since I missed last Friday, you will see a post sneaking in one of the days. 😉 This time, I decided to go with the theme of "Main Ingredients 5 or less". That means that any recipe you will see this month will use only five or less main ingredients – the quantity has to be more than 1/2 cup to qualify as "main". There will be small quantities, of course like salt and baking powder, to be playing side characters. 😉 I thought it would be a challenge for me and it has been. Sincerely hoping you will enjoy the posts in this theme…
My first post this month is a very easy baked chicken dinner casserole. All you need to do is throw into a casserole dish small pieces of chicken along with vegetables that you can land your hand on, especially frozen vegetables, pour a creamy sauce all over, sprinkle in lots of cheese and some additional toppings, to finally bake it and dig in. I love baking casseroles – like this rice one or Sheperd's Pie – since they are always a filling meal. It is an even better thing that my family enjoy such meals too. This casserole went into the same. And why I loved it? It is literally the easiest meal I have made in a long while. Hehe… So let this be to the start of a set of bakes with not too many ingredients… 😀
Pin
Easy Chicken and Vegetable Casserole
Ingredients
FOR CHICKEN
400

gm

boneless chicken

1

tsp

paprika powder

1/2

tsp

garlic powder

Salt to taste

1

tbsp

olive oil
FOR SAUCE
10

gm

butter

1

tsp

olive oil

2

tbsp

all purpose flour

2

cup

milk

1

tsp

chicken bouillion powder

or 1 stock cube

Salt and pepper to taste
OTHERS
300

gm

frozen vegetables

100

gm

frozen spinach

200

gm

mozarella cheese

1/4

cup

black pepper

Seasonings of choice

refer notes

Dried parsley

as needed
Instructions
Cut the boneless chicken into small strips. Toss into the paprika, garlic powder and salt.

In a frying pan, add the olive oil and saute the chicken for around 5-7 minutes, just till partly cooked. Set aside.

Thaw the frozen vegetables and the frozen vegetables.

In a small saucepan, melt the butter and add the olive oil. Fry the flour for a couple of minutes. Add the remaining ingredients and give a good mix. Just cook until thick. Set aside.

Toss the bread crumbs and spices.

Preheat oven to 180 degrees. Keep a large baking pan ready.

Spread the chicken and the vegetables all over. Drop the sauce in random places all over.

Spread sufficient mozarella cheese. Sprinkle the bread crumbs over it and then sprinkle the dried parsley.

Bake for 20-25 minutes till the cheese is melted.
Notes
I spiced the bread crumbs with Creole seasoning. You can use Italian seasoning, salt and pepper. It is only to add an extra layer of flavoring.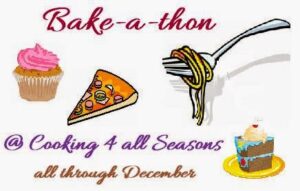 Pin