A South American favorite, that goes on its own or with any side dish…
Pin
While putting a list of recipes to try for the Bakeathon this year under my sub-theme of "Main ingredients 5 or under", cornbread was always on my list. I still have my packs from the US and thanks to the long expiry dates, I have no pressure to finish my stock soon. 😀 After having tried the pancakes and the muffin, I have been wanting to make the cornbread recipe on the pack but then my family's lack of interest in bakes made me take a backseat till this series had to happen. Even within the wanting to bake the cornbread, there was a twist…
The day I decided to bake the cornbread, I took out my milk from the fridge to curdle it to make buttermilk. I then noticed that the milk was smelling odd. So basically, I had sour milk in hand and I was upset that I will have to discard it. That is when some searches on Google and I was assured that sour milk goes perfectly well in recipes using buttermilk, since it is anyways spoiled with a little tinge of sourness. What a hurray moment! Got to make the cornbread and didn't have to throw the milk… 😉 On a side note, my heart aches when I throw away leftover food. It makes me feel really bad. Anyway, I used that curdled milk to make the cornbread and there was no inkling of it. Hehe…
I baked the cornbread recipe from the pack with some changes – upped the cornmeal and reduced the all-purpose flour, used less baking powder and used butter instead of oil. Cornbread is usually very mild in sweetness, so if you want sweeter, then add a drizzle of honey or maple syrup to enjoy it. However, it is usually eaten in South American households with savory dishes like fried chicken or chilli con carne. Be your own guest and eat it the way you want. As you can see, I enjoyed it on its own with a cup of coffee over breakfast. Off to the recipe…
Pin
Old Fashioned Cornbread
Ingredients
1 1/4

cup

cornmeal

I used yellow

3/4

cup

all purpose flour

2

tsp

baking powder

1/4

tsp

salt

3

tbsp

sugar

1

egg

large

1/4

cup

butter

melted

1

cup

buttermilk
Instructions
Preheat oven to 180 degrees. Grease and line an 8 inch pan with baking paper hanging out.

In a mixing bowl, add the cornmeal, flour, baking powder, salt and sugar and whisk together to incorporate.

In a mixing bowl, whisk together egg, butter and buttermilk till nicely done.

Add into the dry ingredients and fold with a spatula till the whole mixture is moist. Do not overmix.

Pour into the prepared pan and bake for 25 minutes or till a skewer comes out clean from the center.

Cool in pan for five minutes. Enjoy warm...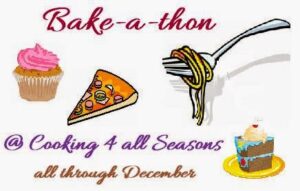 Pin