Pin
This month, I am a part of the team that is going to do the Bake-a-Thon this month. You will see a baking recipe appearing on the participating blogs every Monday, Wednesday and Friday, throughout the month of December. Since the month has started on a Friday, the first is up for today! For the first time since starting the blog, I will have a post up every Friday this month! 😀
The only reason why I took up the challenge is because I had enough to support off from my drafts. I know that nobody wants to believe me when I say that I am hardly cooking and clicking, ever since I have come back from vacation – that's three months now! I have been concentrating on eating clean, staying away from all the "nasty foods", and trying to tone myself up. It has been a bumpy journey so far but Alhamdulillah, it has been good. But it doesn't mean I have stopped making treats. I do, whenever I feel like. I have a little and that's it. I make it in small portions so that I don't binge eat. I try ways to keep it limited… 🙂
Pin
Coming back to the Bake-a-Thon, the first recipe I chose to share was this ghee cake. Ghee cake is nothing but butter cake where the butter is replaced with ghee! My first experience with ghee cake was at Famous Bakery back home. B used to love it so much that each time he travels or somebody is coming from home, one box of this cake would be the parcel. He would finish of majority of it. The cake was rich in ghee taste and was literally melt in mouth. But due to the perishable nature of the cake, they would quickly go out of stock. Later, we did find it in other bakeries but it was not as high on ghee flavor as the one at Famous.
I have always wanted to bake it at home, but never got to it, since I dreaded finishing off my ghee supplies! 😀 I referred to a lot of recipes but finally decided on this one since it had a decent amount of ghee in it. I ended up baking this cake three times the same week – two times for giving it off to family friends and one time for ourselves. It was truly amazing – whether the aroma of the cake or the flavor of the ghee as you sink your teeth in to a slice.
Only two pointers while making this recipe – one is to use good quality of ghee. I have tried with Amul and Milma and I preferred the latter, since it has a more prominent ghee smell and taste. I guess it is more of the preference of taste – I prefer the stronger South Indian brands from the milder North Indian ones. 🙂 The second one is not to overbake the cake. This one that I clicked was left in the oven an extra 5 minutes. Not that it was bad, but it does lose its melt-in-mouth texture. So do start checking the cake at 45 minutes itself and if it is clean, then leave it no further in the oven! So off to a "gheeish" start to the Bake-a-Thon… 🙂
Pin
Ghee Cake
Ingredients
120

gm ghee

100

gm cream

150

gm sugar

2

large eggs

at room temperature

200

gm all purpose flour

1

tsp

baking powder

A pinch of salt
Instructions
Preheat the oven to 160 degrees. Grease a loaf pan and set aside.

Combine the ghee, cream and sugar in a bowl and beat till soft and fluffy.

Add one egg at a time and beat till combined.

Sift in the flour, baking powder and salt and fold in till the batter is moist.

Pour into prepared pan and bake for 45 to 55 minutes till skewer comes out clean when tested.

Cool in pan for five minutes, flip onto a cooling rack and cool completely.
Notes
I haven't added any flavoring so that the ghee taste stays prominent. You may add a dash of cardamom.
This is part of the Bake-a-thon 2017…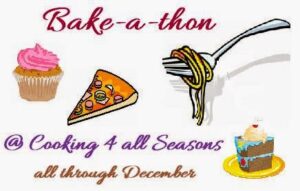 Pin
Loading InLinkz ...