A dense and decadent chocolate cake, sans the flour…
Pin
Ever since I started blogging, making a flourless chocolate cake has been on my agenda. It never happened until I melted butter and chocolate for making brownies, before finding out that I had no flour to add. After feeling a little desperate for sometime, it suddenly clicked me that I could simply make it into a chocolate cake without any flour. The only problem with it? It is heavy, decadent and absolutely sinful! This is my next post in the Bakeathon this year under the subtheme "Main ingredients five or less".
I had already baked a flourless cake for one during one of my previous Bakeathons, which I enjoyed all by myself. 😉 This one was calories shared. The cake may not look like it would be enough, but trust me, one small slice goes a long way. I kept just one slice for each of us and send some to B and his family and then cousins who came over. With a cup of black coffee, this cake is simply bomb. It is heavy on chocolate and butter, with some eggs and a little cocoa powder to just allow it to hold shape. I urge you to make it when you have a crowd to share. We didn't even have the patience to do any sides, but add some whipped cream and fruits, or ice cream with caramel syrup, and you will surely be in sweet heaven. Hehe…
Pin
Flourless Chocolate Cake
Ingredients
175

gm

butter

200

gm

dark baking chocolate

1/2

cup

cocoa powder

1/3

cup

sugar

4

large

eggs

room temperature

1

tsp

coffee

optional

1/4

tsp

salt

1

tsp

vanilla extract
Instructions
Preheat oven to 180 degrees. Line a 9 inch springfom pan and grease well.

Melt the butter and chocolate till done.

Whisk in the cocoa powder till no lumps and allow to cool completely.

Add in the sugar and beat till combined.

Add one egg at a time, beating with every addition. Finally add the rest of the ingredients and beat well. The mixture will be thick and glossy.

Pour into the prepared tin.

Bake for 30-40 minutes till the top looks cracked.

Take out and allow to cool completely. Cut into small slices and serve with black coffee.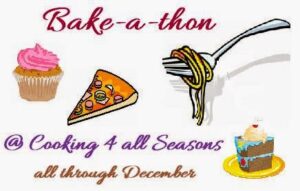 Pin