Forgot to soak your dry fruits nuts? This cake will save you – needs no soaking, gets done in no time, absolutely delicious too… 
Pin
December automatically means fruit cakes, even if you don't want it to be. 🙂 Somehow the market floods with plum cakes, date cakes and what not. I am not a fan of storebought cakes. They are sickeningly sweet and I don't like the patch that it leaves on the tongue once done with a slice. However, for trial sake, I have been trying some fruit and nut cakes at home, like this eggless one and the Kerala style one. I am for one who loves baking with fruits, so there is a whole tag with recipes, if you want to check. 😉  So when I am doing the Bakeathon this month with a sub-theme of "Main ingredients 5 or less", how can I not bake a fully stuffed fruit and nut cake? 🙂
The cake is a basic butter cake recipe. I have roughly adapted the recipe from here. In supermarket chains like Lulu and Carrefour, you can find these nut mixes that make life very easy, when you want to bake something like this or make granola. I prefer to go for the premium range as they will have more nuts and lesser raisins, but you can choose as per your choice. Since there is no soaking involved, you can just directly use the nuts into the cake and enjoy them as soon as they are baked. 😉 Since this cake takes a bit longer to bake, make sure to cover the top portion with a foil, just to ensure that the top doesn't get burned.
There was a big blooper for this cake. I realized that I used a much smaller pan only when I had almost finished transferring the entire batter into the pan. I anyway went ahead with it. What then happened was a literally volcano eruption in the oven. I got some free "biscottis" from the batter that spilled out into the tray below. Ah, they were really delicious, mind you! 😉 Lesson learned – always keep your eyes and mind open while doing anything in the kitchen to avoid such goof-ups! Hehe… Off to the recipe…
Pin
Easy Fruit and Nut Cake
Ingredients
125

gm

butter

softened

1/2

cup

brown sugar

3

eggs

large, room temperature

1

tsp

vanilla extract

1

tsp

cinnamon powder

1/2

tsp

cardamom powder

2

cups

all purpose flour

1

tsp

baking powder

1/2

tsp

baking soda

1/2

tsp

salt

250

gm

mixed fruits and nuts

from the roastery

1/4

cup

milk
Instructions
Preheat oven to 180 degrees. Grease and line a large loaf pan or 9 inch cake tin.

Beat the butter and sugar till fluffy.

Add eggs one at a time and beat with each addition to incorporate.

Add the vanilla and spices and beat.

In another bowl, sift together the flour, baking powder, baking soda and salt.

Add 3/4 flour mixture and milk and beat just till combined.

Toss the mixed fruits and nuts into the remainder flour. Add into the batter and fold till fully incorporated.

Pour into prepared tin and bake for 1 hour or till skewer comes out clean. To avoid the top from burning, lightly cover with aluminum foil after 45 minutes to baking.

Once done, cool in pan for a little while or till the cake detaches from the sides of the pan.

Flip onto a cooling rack and cool completely before slicing and serving.
Notes
I used the mixed fruits and nuts that you can buy in the roastery or the spice section in major supermarket chains. It will usually be a mix of cashews, pistachios, almonds and a lot of raisins. You can use any mix that you want, even the ones with seeds.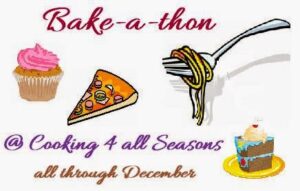 Pin