Pin
When I was planning my posts for the Bakeathon, a blessing in disguise came in between. 😉 I was invited to a meet-up session of ladies following keto and paleo lifestyle for their weight loss. Even though I had a very brief stint with keto which wasn't very encouraging, I decided to just show up with this delicious cake that I had baked specifically for the ladies to enjoy. I had intended to come back as soon as I meet the host but it turned out that the whole get together was so interesting, that I ended up sitting till the end. 🙂 Has that happened to you?
It was a little intimidating for me when the hostess requested me to give some motivation to the group as to how to stick to an eating pattern and exercise for weight loss. I am still learning a lot of things myself and being a confused person, I was initially not ready, but her insistence made me speak and I am glad I am able to motivate a few towards their weight loss journey. Having said that, I am in a phase myself now where I am struggling to stay afloat and thankfully, my body is reacting to the exercises despite my lousy eating, so even though the scale is stuck, there is a drop in inches, so some good points to fall on… 🙂
Coconut flour is one of the carbs that people following a low-carb diet depend on. It behaves like a flour but the carb ratio is very low, and hence will help them stay within their carb limits while enjoying food that feels like carb. I would like to call it "brain tricking". 😉 I hope I don't get some brickbats for being so vocal on it, hehe… My first successful bake were these amazing chocolate muffins, after which this cake happened. Just like the muffin recipe, this cake recipe was also adapted from the King Arthur site.
Pin
The challenge of baking with coconut flour is that it needs a lot of liquid to hold its shape. You need to use very limited flour. I read somewhere that for a cup of all purpose flour, you can use 1/3 cup of coconut flour, without reducing anything from the liquid content. I think I need to try doing that. Actually, my initial trials from this flour has been so discouraging that I don't feel like experimenting with them, and having to eat the whole thing with a heavy heart. 😀
However, coming back to this bake, when we were done with the main course and the desserts were served, I was constantly hearing queries, "Who bought this brownie? Recipe is needed!" That simply meant that it was a success! The bake disappeared in no time, and I wished I had baked some more for the ladies to enjoy. When you aren't sure of how it would turn out, who would bake extra, right? As you can see from the recipe, there is hardly any dry ingredients, but uses a lot of eggs and butter, so make sure to bake this if you are sure you won't get a heart attack. 😉 But then keto treats are meant to be heavy on fat, so it shouldn't be a worry for them. Off to the recipe…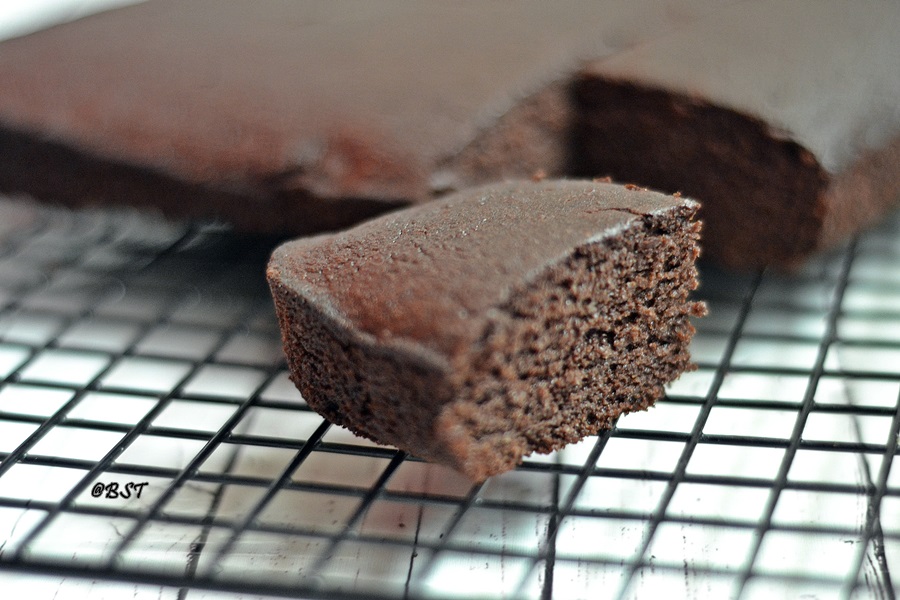 Pin
Chocolate Coconut Cake | Low Carb, Refined Sugar Free
Ingredients
1/2

cup

coconut flour

1

tsp

baking powder

85

gm butter

1/2

cup

unsweetened cocoa powder

1/2

cup

stevia

1/2

tsp

salt

1

tsp

vanilla extract

6

large eggs

room temperature

1/4

cup

coconut milk
Instructions
Preheat oven to 180 degrees. Line an 8 inch pan and grease well.

Sift the coconut floor and baking powder into a bowl and set aside.

Melt the butter. Whisk in the cocoa powder till it becomes smooth.

Add the stevia, salt and vanilla extract and mix well.

Add in the eggs and whisk till the mixture is well whisked. Do ensure that the butter mixture is cold enough to avoid scrambled eggs!

Add the sifted coconut flour mixture into the wet mixture and fold well using a spatula. Finally add the coconut milk and fold well.

Pour into prepared pan and bake for 25 minutes or till skewer inserted comes out clean.

Cool in pan for 10 minutes before flipping onto cooking rack to cool completely. Slice and serve!
Linking this up to Valli's Bake-a-Thon 2018 event…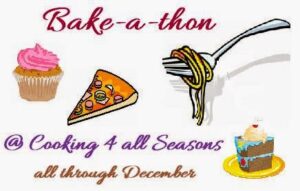 Pin
Loading InLinkz ...